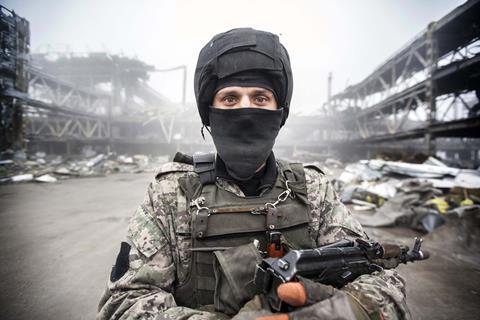 CPH:FORUM, the co-production and financing strand of Denmark's CPH: DOX, has unveiled the 33 projects it will showcase in Copenhagen from March 26-28.
The projects include Brazilian director Petra Costa's new work Fatherland, about a daughter's investigation into her father's memories as he attempts to change the system in a country shaped by slavery. Costa's most recent film, The Edge Of Democracy, made its world premiere at the Sundance Film Festival last month.
Also selected is Guido Hendrikx's A Wonderful Horrible Story, which blends archive footage, observational cinema and narrative fiction to explore humanity's relation towards the pain of others. Hendrikx's 2016 documentary Stranger In Paradise followed the efforts of refugee children as they made new homes for themselves in Europe. It was feted around the world, winning prizes at Biografilm, and at documentary festivals in Madrid and Amsterdam.
The 32 projects of CPH: Forum will be presented in five categories: FICTIONONFICTION, CINEMA, F:ACT, ART, and a new section, SCIENCE, supported by Danish scientific research funder the Lundbeck Foundation.
They will be presented to an industry audience comprised of international broadcasters including ARTE, ZDF, NDR, BBC, POV and DR, as well as Netflix and US media company Ryot, film funds such as Cinereach, Sundance, Chicken & Egg and private foundations including Science Sandbox, Bertha Foundation and Freedom of Speech Foundation.
In line with CPH:FORUM's commitment to gender equality, 57% of the projects have a female director.
The full line-up for the CPH: DOX festival will be announced next week. In addition to the Forum, the event also comprises CPH: Market, CPH: Conference and talent developement programme CPH: LAB. It takes place from March 20-31.
CPH:FORUM 2019 projects
A Wonderful Horrible Story – Guido Hendrikx (Neth, Bel)
All Light, Everywhere – Theo Anthony (US)
All-In – Volkan Üce (Bel, Neth)
Architecture (working title) - Viktor Kossakovsky (Ger)
Breaking Silence – Alon Schwartz, Shaul Schwartz (US)
Broadcast – Maximilien Van Aertryck, Axel Danielson (Swe, Nor, US)
Children Of The Lowest Heaven – Birgitte Stærmose (Den)
De Humani Corporis Fabrica – Verena Paravel, Lucien Castaing-Taylor (Fr)
Defending Ongwen – Emil Langballe, Lukasz Konopa (Den)
Edge Of Time – Stephanie Spray (US)
Fatherland – Petra Costa (Braz)
Four Brothers – Pieter-Jan De Pue (Bel, Ger)
Greta Vs Climate – Nathan Grossman (Swe)
Hallelujah – Tonje Hessen Schei (Nor)
In The Holocene – Ben Rivers, Anocha Suwichakornpong (UK)
Into The Ice - Lars Ostenfeld (Den)
Libido – Mania Akbari, Amin Maher (Iran)
Missing Microbes – Steven Lawrence, Sarah Schenck (US)
Nothing Compares – Kathryn Ferguson (UK)
Organized Wildness – Phie Ambo (Den)
Solutions – Pernille Rose Grønkjær (Den)
Somewhere In Europe – An Urban Trilogy – Balint Revesz, Josh Loftin, Azra Deniz Okyay (Hun, UK)
The Art Of Repression – Estephan Wagner, Marianne Hougen-Moraga (Den)
The Dam – Ali Cherri (Fr)
The Eyes To See – Sharon Shattuck, Ian Cheney (US)
The Labudovich Reels - Mila Turajlić (Cro, Fr, Ser)
The Lost Leonardo – Andreas Koefoed (Den, Fr)
The Observers – Ian Cheney (US)
The Red Ring - Joonas Berghäll (Fin, Den, Por, Swe)
The Sky Above Zenica – Nanna Frank Møller, Zlatko Pranjic (Den)
The Voyage Out – Ana Vaz (Fr)
The Zimov Hypothesis – Denis Sneg (Rus, Fr)
World Economic Forum – Marcus Vetter (Ger, Switz)