EXCLUSIVE: Trio of projects going into production in 2017.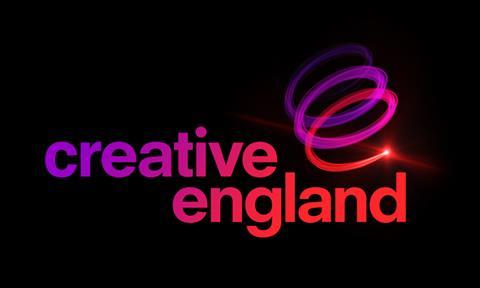 Creative England has announced the latest recipients of its Production Fund, which supports filmmaking in the English regions using lottery funds via the BFI.
The three films are:
White Riot (working title) - dirs: Rubika Shah and Ed Gibbs
Dawn Of The Dark Fox - dirs: Michael Smith and Tom Stubbs
Snodgrass – writer: David Quantick
The debut features are going into production in 2017 and were supported in development through Creative England's lottery funded emerging talent strand as part of the BFI Network. The films are looking to close finance following the Cannes market.
Films that recently received Creative England lottery production funding include the BIFA-winning Adult Life Skills, Sundance winner God's Own Country and Notes On Blindness. Critical hit Lady Macbeth was backed by Creative England through its iFeatures scheme.
Caroline Norbury, CEO of Creative England said: "These films, alongside our recent iFeatures greenlight projects, represent a ringing endorsement of regional voices, regional filmmaking, diversity of talent - and some truly bold, unique films."
FULL DETAILS OF THE SELECTED PROJECTS:
White Riot (working title)
The debut documentary from south west based director/producer team Rubika Shah and Ed Gibbs. Set against the backdrop of British punk, the film is about music, politics and fanzine culture in the late 1970s. Three outsiders come together to create a counter-culture movement from scratch, culminating with the biggest civil rights carnivals Britain has ever seen. Among their supporters: The Clash, The Specials, Steel Pulse, Buzzcocks and Elvis Costello.
The film is executive produced by Bafta-nominated Natasha Dack-Ojumu, producer of the Creative England-backed Sundance doc The Lovers And The Despot. Shah's companion-piece documentary short premiered at Sundance in January before going on to Berlin, Tribeca and Sheffield Doc/Fest. White Riot is seeking further finance in the Cannes.
Dawn Of The Dark Fox
A documentary-fantasy hybrid from autistic spectrum filmmaker Michael Smith who co-writes/directs with Tom Stubbs and produced by 104 Films from Sheffield, world leaders in developing disabled and neurodiverse film talent.
It is a part-animated comedy doc about Michael and Tom's long journey to make a feature, the first to be directed by an autistic filmmaker. The film builds on their award winning short Light & Dark and over 10 years of creative collaboration and is told from Michael's autistic perspective, based on his vivid art-work depicting a parallel version of Bristol, where both they and the story are based. Dawn Of The Dark Fox will seek further finance at Sheffield DocFest.
Snodgrass
Produced by east midlands outfit North of Watford Films. An alternative take on the John Lennon story which imagines him having walked out on The Beatles before their first single was released. The project is based on the popular Sky Playhouse Presents short, which aired in 2013, in a feature length screenplay by David Quantick whose television work includes multi-Emmy winning Veep. Snodgrass is reunited with Liverpuddlian actor Ian Hart who played the lead role in the Sky version, and who now plays Lennon for the fourth time in his career.