Creative England has selected the participants for new producer initiatives aimed at developing industry outside of London.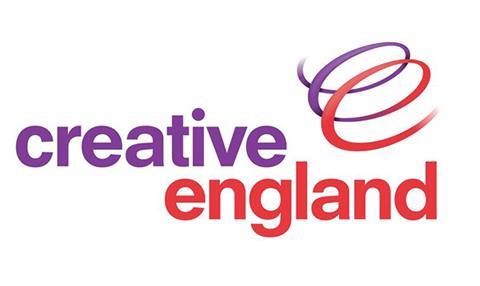 Creative England has selected the participants for new producer initiatives Producer Hothouse and the Creative Producer Initiative, which are aimed at fostering industry outside of London.
For the Hothouse programme, six film and TV production companies have selected eight producers from outside of London to join them for an intensive six-month placement.
The participants and their placements are:
Irune Gurtubai (Edinburgh) with Altitude Film Entertainment
Max Conil (Seaford) with Number 9 Films
Nicola Clayton (Holbrook) and Jack Tarling (Newcastle) with Scott Free Films
Jennifer Monks (Liverpool) with Tigerlily Films
Peter Fraser (Cambridge) with Trademark Films
Dana Bruce (Manchester) and Lucy Meer (Hull) with Warp Films
The producers receive a bursary award plus an allocation towards relocation expenses, from Creative England or the Scottish Film Talent Network (for Edinburgh-based Gurtubai).
Mark Herbert of Warp Films said: "Speaking from experience it it can be difficult starting and sustaining a producing career outside of London. It's great for Warp to be involved with something like Producer Hothouse where we can build relationships with newer producers and help them understand how the company works from both a creative and business perspective. There is huge talent behind and in front of the camera in the regions and we hope with our guidance the next generation can help find stories that translate to great cinema."
The Creative Producer Initiative, which is offered as part of the BFI NET.WORK, launches this week in Sheffield with the first of five modules that will contineue thorugh March 2017.
The selected producers are:
Alex Thiele (65 Wilding Films)
Benedict Turnbull (Haus Pictures)
Chiara Ventura (Rubber Stamp Films)
Deborah Aston (RedCarpet Media)
Garry Paton (Finite Productions)
Jennifer Monks (Pencil Trick Productions)
Maria Caruana Galizia (Candle and Bell)
Tom Wood (Wellington Films)
Manon Ardisson (Magic Bear)
Dana Bruce
Speakers in the first module will include Peter Carlton, Mike Elliot, Peter Ettedgui and David Livingstone.
That programme will help producers build strong creative skills and learning how to develop and diversify their project portfolio.
Brek Taylor, Head of Film at Creative England, said: "The independent film sector is an increasingly challenging environment. We have some exceptional producers breaking into the industry but it's essential that we sustain them by supporting both their creative and entrepreneurial intincts. Developing their ability to work with and retain relationships with great talent is of huge importance and this will be a key focus of both programmes."
Both programmes are designed by Creative England and delivered with funding and support from Creative Skillset.