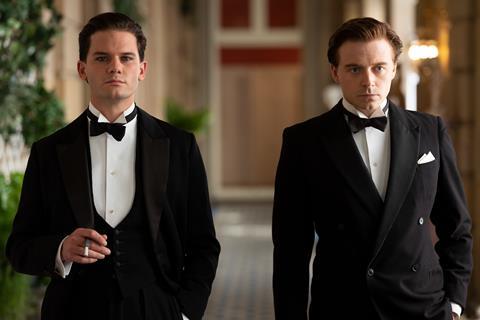 Non-profit organisation Creative England is investing £500,000 in UK film and TV production company EMU Films via its Creative Growth Finance fund.
The fund was established in 2019, with one third coming from Creative England and the rest made up by Triodos Bank UK. So far it has invested £2.2m in film and TV companies, with EMU Films the first film production company to receive funding.
"This is going to allow us to help set our sights on more high-end television and recruiting a television executive to help us on that side of the company," said Mike Elliot, who co-founded EMU with Jim Mooney and Walli Ullah, of the investment.
"TV is expanding into very interesting areas, as the Small Axe anthology series of films we worked on showed. We feel like it fits with some of the authored voices that we've been working with. We want the right TV exec to come in and shape that side of the business."
London and Manchester-based EMU Films first commanded attention in 2014 with the festival success of low-budget films The Goob – which premiered in Venice – and Catch Me Daddy, which debuted in Directors' Fortnight at Cannes. The company has gone on to work on Steve McQueen's BBC series Small Axe (Turbine Studios and Lammas Park produced, while EMU acted as associate producers) and with Terence Davies on his Siegfried Sassoon biopic Benediction, which is premiering in Toronto on September 12.
High-end TV projects EMU now has in development include Kingsland, a series written by Toni Grisoni, based on a 2008 short film Elliott and Grisoni made with The Bureau; a project with Leo Regan, with whom EMU is in the middle of making a documentary titled My Friend Lanre; a series made with Game Of Thrones actor, Jessica Henwick; and a spin-off series of Alan Moore SXSW feature The Show, developed with London record label Lex Records.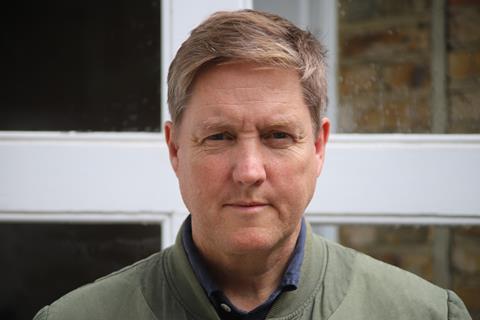 "It's also about allowing us to set the infrastructure for the company for its next phase," added Elliott. "We've been working prolifically and making films that have cemented the reputation of the company in terms of festival quality. Now, it's about the growth of the company to work with the same kind of interesting filmmakers but making those bigger second and third features with them.
"We've been developing Daniel and Matthew Wolfe's follow-up [to Catch Me Daddy] Sapphire for a while, and we're working with Guy Myhill, the writer-director of The Goob, to develop his second feature Hard Hat Man."
EMU is also producing writer/director Sasha Polak's follow-up to Dirty God, and Medusa Deluxe which is currently in post and will be the directorial debut of Tom Hardiman, a former EMU production assistant on Catch Me Daddy and The Goob.
"We're already in development with his second feature, which is even more ambitious than his first," said Elliot.
Longstanding partnership
The investment marks the continuation of an ongoing relationship between Creative England and EMU Films, which began when The Goob took part in Creative England's development lab, iFeatures.
"It was still quite a new production company at that point," said Paul Ashton, head of film at Creative England. "EMU had just done a couple of short films, but they had a strong instinct and understanding of how to work with talent at a very low-budget level. We were impressed with how they delivered that finished film and the way they worked with the filmmaker through the process."
The Goob went on to be nominated for three British Independent Film Awards, winning one for best achievement in production.
In 2014, EMU received a £150,000 loan from Creative England – which receives funding through a mixture of private and public sources, with some of its programmes supported by the National Lottery – to increase the company's capacity. Creative England's West Midlands Production Fund, which initially was set up with the support of EU funding, has also been of help to EMU, providing financial support for Thomas Napper's 2017 feature Jawbone; on Small Axe ('Red, White and Blue' and 'Education' filmed in Wolverhampton); and again for Benediction.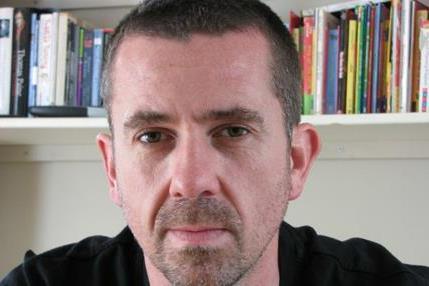 As Ashton pointed out, it's not all about the money: "With the Creative Growth Finance funding the business development team is about to make into EMU, it's an important financial investment, but what goes along with that is a huge amount of expertise and support.
"The development team doesn't just release the money and wait for it to come back in. They build a relationship with the company, helping them shape their own journey and direction going forward. Our development team are there to make sure those companies do everything they can to succeed."
"We've had a very strong production record with Creative England," said Elliott. "It helps that we're genuinely committed to regional filmmaking, because of our dual Manchester and London base. Deborah Aston, who is a West Midlands-based line producer, has become a sort of de facto head of production at EMU.
"There's a pragmatism to shooting in the regions, you can't ignore that – your access to locations, the way it frees you up as a production," he added. "You can get more on screen."