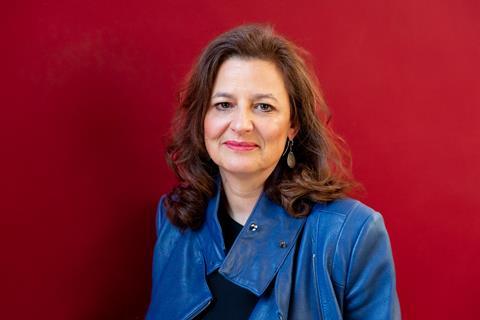 Creative UK has launched the third Simon Relph Memorial Bursary fund to support up-and-coming producers who live outside of London.
The recipient will receive a £15,000 grant and access to mentoring from key industry figures that have previously included Tim Bevan from Working Title, Rebecca O'Brien from Sixteen Films, and Tessa Ross from House Productions. They will also be able to participate in Creative Enterprise's Market Trader which provides valuable insights on international film markets.
Following the transition from Creative England to Creative UK, applicant eligibility is expanding from the English regions to include Wales, Scotland and Northern Ireland. Applicants must also have had at least one production credit on a feature film in the last five years.
The bursary was launched in Cannes in 2018 in honour of former Bafta chairman Simon Relph, who died in 2016, and aims to bridge the gap in support available for producers who don't live in London. It is supported by BBFC and Working Title Films.
A "game-changing" award
The inaugural Simon Relph bursary was awarded to Anna Griffin of Griffin Pictures who was also a 2018 Screen Star of Tomorrow.
Unrest producer Lindsey Dryden, who received the bursary in 2019, called the grant "game-changing" for her and her "queer-led, women-led, disabled-led" company Little By Little Films. The company has feature films and TV series' in development and have been working with BFI, the Wellcome Foundation, Doc Society, Channel 4 and Netflix.
Dryden said: "It gave me the autonomy to take the creative risks that our industry requires, and it enabled me to strategise and invest in my own time to develop projects and people. This time and freedom is so crucial, and also near-impossible to carve out for filmmakers without financial backing."
Creative UK decided to delay to delay the third Simon Relph Memorial Bursary until 2022 because of the pandemic.
Caroline Norbury, chief executive of Creative UK, said: "Simon [Relph] was a passionate champion of emerging filmmaking talent in this country and it is fitting for us to continue to honour his memory through this award. Support for the development of new producing talent, compared with the opportunities available for directors and screenwriters, is often limited. I am pleased that this Bursary seeks to address this imbalance."