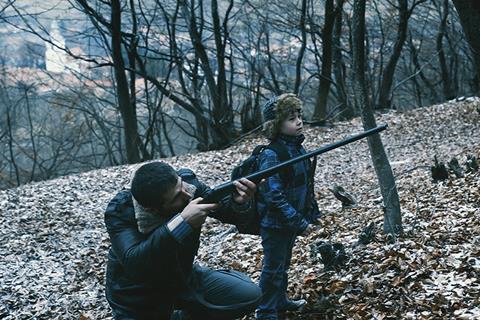 IFC Films has acquired North American rights to Palme d'Or winner Cristian Mungiu's R.M.N. from Wild Bunch International ahead of its premiere in competition at Cannes.
The acquisition marks the fifth time IFC Films and Mungiu have partnered on distribution. IFC picked up rights to 4 Months, 3 Weeks And 2 Days in 2007, and has worked with Mungiu on his subsequent films Tales From The Golden Age, Beyond The Hills and Graduation.
R.M.N. is produced by Cristian Mungiu with Mobra Films and executive produced by Tudor Reu. Co-producers include Pascal Caucheteux and Gregoire Sorlat of Why Not Productions, Sean Wheelan of Filmgate Films, Anthony Muir and Kristina Börjeson Nof Film I Väst, and Delphine Tomson of Les Films Du Fleuve.
Marin Grigore and Judith State star in the film about a man who quits his job in Germany to returns to his multi-ethnic Transylvanian village to invovle himself more in the education of his son and becomes invovled in an ongoing drama that involves the small communitty.
IFC Films will release the film theatrically in 2022.