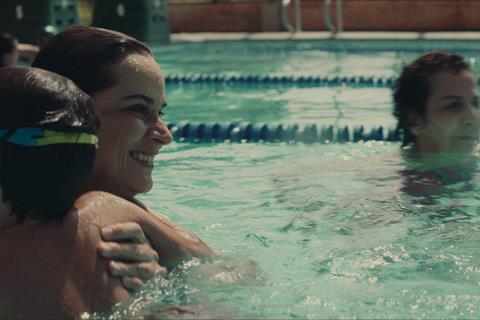 Curzon Artificial Eye has secured UK rights to Franco Lolli's Litigante in a deal with Paris-based sales company Kinology.
The distributor plans to release the film exclusively on streaming platform Curzon Home Cinema (CHC) on July 3.
The second feature from French-Colombian director Lolli opened Cannes Critics' Week in 2019 and went on to screen at Zurich, Gent, Chicago and Torino. It also received a theatrical release in France on February 19, ahead of cinema closures due to the Covid-19 pandemic.
Filmed in Bogota, the character-driven drama revolves around a female lawyer facing a series of personal and professional challenges, and stars the director's own mother and cousin. It marks Lolli's second feature after Gente De Bien, which premiered in Cannes Critics' Week in 2014.
Litigante was produced by France's Srab Films and Les Films Du Worso, and Colombia's Evidencia Films.
Curzon Artificial Eye managing director, who negotiated the deal with Grégoire Melin at Kinology, described the film as "a stirring tribute to the joy and pain of motherhood".
It marks the latest in a series of acquisitions made by Curzon to bolster its digital offering during the pandemic, which has seen the company temporarily close 13 cinemas around the UK. Pick-ups have included Christophe Honoré's On A Magical Night, Stéphane Demoustier's The Girl With A Bracelet, Atom Egoyan's Guest Of Honour, Dominik Moll's Only The Animals and Gianni Di Gregorio's Citizens Of The World.
In May, Harvey Weinstein-inspired drama The Assistant, starring Julia Garner (Ozark), delivered CHC's biggest weekend revenue figures to date, up 340% on the platform's equivalent weekend in 2019.