EXCLUSIVE: UK distributor picks up Toronto hit Fading Gigolo, award winner Ida and Sundance premiere The Green Prince.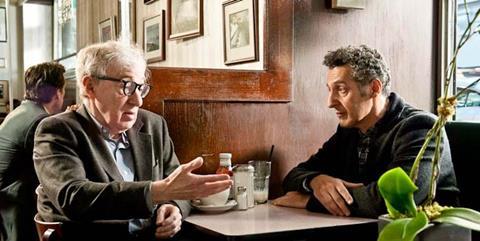 UK distributor Curzon has inked deals on three well-received festival titles, including Sundance world premiere The Green Prince, as previously reported here.
Nadav Schirman's documentary thriller is screening in the World Documentary competition at Sundance and chronicles the recruitment by Israeli secret services of the son of a Hamas leader.
Curzon's distribution label Artificial Eye has also picked up rights to Toronto hit Fading Gigolo, which sees director John Turturro star alongside Woody Allen who plays an unlikely pimp to Turturro's eponymous gigolo.
The supporting cast includes Sharon Stone, Vanessa Paradis, Sofia Vergara and Liev Schreiber. The film is likely to be released in May.
Rounding out the acquisitions is Pawel Pawlikowski's award-winning black and white feature Ida, the story of a young nun in 1960s Poland who experiences a crisis of faith.
The film was picked up by Music Box in the US and has won numerous awards, including the Best Film prize at the London Film Festival.
As previously announced by ScreenDaily, Curzon recently acquired the as-yet-undated Israel Horovitz title My Old Lady, starring Maggie Smith, Kevin Kline and Kristin Scott Thomas.
Release dates for The Green Prince and Ida have yet to be announced.