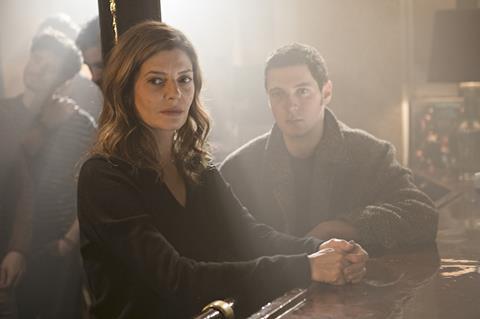 Curzon Artificial Eye has secured UK rights to Christophe Honoré's Cannes award-winner On A Magical Night and Stéphane Demoustier's courtroom drama The Girl With A Bracelet in a deal with Paris-based sales company Charades.
The distributor initially plans to release both exclusively on streaming platform Curzon Home Cinema (CHC) later this month but intends to give each title theatrical screenings when cinemas reopen. While no date has yet been specified, it is anticipated that UK cinemas could reopen from July 4.
On A Magical Night debuted in Un Certain Regard at Cannes last year, where the film's lead Chiara Mastroianni won the best actress prize. Mastroianni stars as a woman who leaves her husband after 20 years of marriage and moves into a hotel room opposite their apartment to keep tabs on her former life. It will be available on CHC from June 19.
The Girl With A Bracelet received its world premiere at Locarno and centres on a teenager played by newcomer Melissa Guers, who is standing trial for murdering her best friend. The film was in its fifth week of release in France when cinemas were closed on March 14, recording 320,000 admissions and a gross of around $2.3m. It will be released on CHC on June 26.
Curzon, which closed its 13 cinemas around the UK on March 19 in the wake of the outbreak, has several titles lined up to release when theatres reopen including Atom Egoyan's Guest Of Honour, Dominik Moll's Only The Animals and Gianni Di Gregorio's Citizens Of The World.
All these titles will first be released on its streaming service, which has reported record figures in line with other digital platforms as audiences turn to home entertainment during the quarantine. In May, Harvey Weinstein-inspired drama The Assistant, starring Julia Garner (Ozark), delivered CHC's biggest weekend revenue figures to date, up 340% on the platform's equivalent weekend in 2019.
Louisa Dent, managing director of Curzon Artificial Eye, said the new acquisitions were part of an ongoing strategy to secure "interesting and exciting new films" for its customers. "These two films, in their own unique way, provide that with aplomb," she added. "We are delighted to bring them to audiences in June."