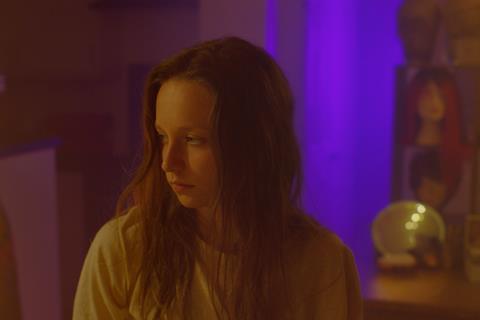 Curzon and BBC Films have jointly bought UK rights to Make Up, the feature debut of Screen Star Of Tomorrow Claire Oakley, which is competing for the first feature (Sutherland) award at this year's BFI London Film Festival (LFF).
The deal will see Curzon release theatrically in the UK and Ireland and day-and-date on its VoD platform Curzon Home Cinema, with the BBC taking early free TV and iPlayer rights for 12 months, making the film available eight weeks after the cinema release.
Worldwide sales are represented by Protagonist Pictures.
Make Up was produced by I Am Not a Witch producer Emily Morgan with the BFI, awarding National Lottery funding, BBC Films and Creative England in association with Moffen Media via the iFeatures programme.
It was shot on location in Cornwall and follows Ruth (Molly Windsor) as she travels to a seaside holiday park to stay with her boyfriend Tom (Joseph Quinn). After making a new friend (Stefanie Martini) but finding evidence Tom might be cheating on her, Ruth's desire to uncover the truth turns into an obsession.
Philip Knatchbull, Curzon CEO said: "As a pioneer of day and date releasing Curzon is committed to continuing a progressive approach to distribution by finding a bespoke release strategy as befits each film."
Eva Yates, commissioning executive for BBC Films added: "Through this deal audiences get the best of both worlds and we're excited to be working with Curzon in this new way."