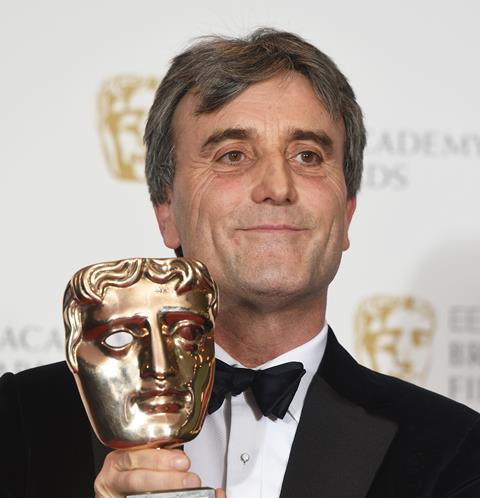 Curzon CEO Philip Knatchbull is to step down from the UK company he has led for the last 17 years.
He will remain in the role until November while a new CEO is appointed, as communicated to Curzon employees earlier today. Knatchbull has confirmed he plans to take a break, ahead of looking for a fresh film venture.
Knatchbull became CEO of what is now Curzon when he completed the acquisition of Curzon Cinemas and film distributor Artificial Eye in 2006. Joining the two companies was part of a vision to integrate development, production, distribution, exhibition and streaming under the Curzon banner.
His tenure has seen the unification of Curzon Cinemas, distribution label Curzon Film and streaming platform Curzon Home Cinema into the Curzon brand.
Charles S. Cohen's US company Cohen Media Group acquired Curzon in late 2019.
"I have been on the most incredible journey for the last 17 years and worked with some of the most brilliant and passionate people in the business," said Knatchbull. "The success Curzon has had is almost entirely down to my colleagues, both past and present, who believed in my vision and helped build Curzon into the highly respected company it is today.
"I wish Charles Cohen and my colleagues all the best for the future. After a short pause to catch my breath, and not being somebody who particularly enjoys playing golf, I will look for the next opportunity to bring my passion for film to another venture."
Curzon Film has released over 400 films theatrically in the UK and Ireland. Recent acquisitions include Leo Leigh's debut Sweet Sue and Pablo Berger's Cannes Special Screening premiere Robot Dreams, as well as Alice Rohrwacher's Cannes Competition title La Chimera, and Berlin 2023 prize winner 20,000 Species Of Bees by Spanish director Estibaliz Urresola Solaguren.
Curzon has picked up eight winners of the Palme d'Or – more than any other UK film distribution company. These include last year's Triangle Of Sadness, and its most successful release to date, Palme d'Or, Oscar and Bafta winner Parasite.
After starting from an initial base of two venues, Curzon's cinema portfolio has grown to 20 sites across London and the UK.
Cohen commented: "Curzon is an honoured and recognised leader in the international market. Phillip Knatchbull has done a terrific job providing leadership and being a champion in our industry along the way. We wish him all the best as he moves on in his career."