EXCLUSIVE: UK cinema and distribution group plans Aldgate, Hoxton venues; acquires Venice hit Heal The Living.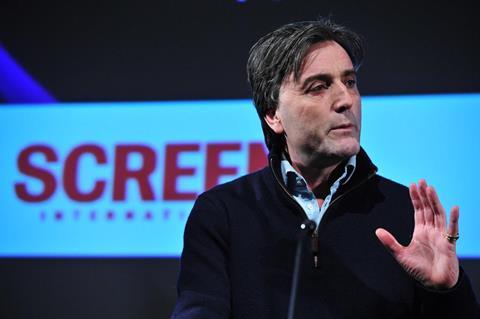 It is the 40th year since the launch of the UK's leading art-house distributor, Artificial Eye, and ten years since cinema chain Curzon, under CEO Philip Knatchbull, acquired the company.
The unified Curzon group continues to break new ground, whether that be the UK's first £1m+ day and date release late last year or a fifth successive Foreign Language Oscar win in the shape of Son Of Saul in February.
Recent movie acquisitions include Venice hits Frantz, by Francois Ozon, and Heal The Living, by Katell Quillévéré, both picked up from Films Distribution.
The company now plans to ramp its production and VOD offerings and grow its cinema footprint, despite facing significant challenges to hold on to some key existing sites.
Screen spoke to CEO Philip Knatchbull about highlights, growth, venue battles and more…
Congratulations on reaching these milestones. What would you say has been the highlight during your time at Curzon?
Seeing the three parts (distribution, exhibition, production) of the company come together and working as an integrated group. That's what I set out to achieve.
It has been a long process creating a vertically integrated company that can meet the challenges of handling so many films with different release patterns.
As we read about the Chinese buying Odeon and upgrading with hundreds of millions of pounds it highlights the importance of what we're creating: a point of difference.
Have there been films or campaigns in particular that you've enjoyed?
The film that stands out for me among the hundreds we've done is 45 Years. Not because it was profitable – and it was – but because it was day and date on our Curzon Home Cinema platform and about 100 cinemas without any access to the multiplexes, which make up around 80 percent of cinemas in the UK.
It did £1.8m box office and was our highest achiever on the VOD site. The whole team really came together on that campaign.
Still Alice, We Need To Talk About Kevin and Love And Friendship were great successes as traditional releases. Oscar winners The Great Beauty and Son Of Saul were also very special.
You mention vertical integration. Is production something you want to do more of?
The one film we produced was Le Weekend. We will do a lot more of that. It was a profitable film, which sold to 35 markets.
To date, I have raised two off balance-sheet Curzon Film Rights funds and each has returned good money to investors. We're about to set up a third, which will be backed by one UK entity, which will help us fund distribution and production. It should be in place before Cannes next year.
Is a sales arm a possibility?
I don't think that makes sense. I've been looking carefully at that in the last year and have travelled the world talking to people about potential co-ventures but with the way the sales business is set up at the moment I don't think that is the way forward.
What's the biggest challenge facing the Curzon group today?
The biggest challenge for us as a group is not from competitors, it's from other leisure activities: social media developments, games, etc.
The other is that the average age of our customer is over 40. That sector has money and time but it's an ageing population which isn't currently being replaced by a younger one.
How do you plan to grow your VOD service Curzon On Demand considering that your main client base is less inclined to consume films via online platforms than younger generations?
Around 50-60 percent of our VOD income comes from day and date films. The rest comes from 300 or so titles. Having looked at the data I'm convinced that older people are starting to get familiar with the technology that allows easy access to VOD.
We now have the platform, the registrations and the potential customers. We need to boost the day and date content by persuading other distributors to join us on our platform.
Then we can boost the marketing spend on reaching these audiences. From this month, every one of our Curzon campaigns will include a strong Curzon Home Cinema message.
We're also about to do our first exclusive third-party day and date release on the platform with Altitude's Little Men.
It has taken a lot longer than I thought but we are near the tipping point now. We think the numbers will fly.
The income on 45 Years was very heavily skewed to cinemas rather than the VOD service, right?
Around 85% percent of 45 Years came from cinemas. 15% came from online. But I think the online revenue will overtake the cinema box office eventually. Curzon Home Cinema is a virtual cinema.
Could your VOD service develop into an SVOD service?
Only in the sense that it could become an add on to membership. But that idea hasn't been fully developed yet.
The potential closures of Curzon cinema venues in Chelsea, Mayfair and Soho have been in the news recently. What's the latest on those?
We're in the problem we're in because we have a handful of cinemas in key London sites.
The owners of the sites have changed over the years so that we're now dealing with Russian oligarchs. The King's Road and Bloomsbury site issues have been solved, however.
Thanks to the outpouring of emotion around the closure of our Soho venue due to the Crossrail construction, Transport For London are keen to find a solution to that problem.
The owner of the property above the Curzon Mayfair is keen to turn offices into 'super flats'. But following our appearance on ITV news we are now in the start of negotiations to settle that.
Are you confident of winning those battles?
The Crossrail development is happening. The station could be up to 1km long, stretching from the current Tottenham Court Road tube station to our venue on Shaftesbury Avenue.
We will relocate temporarily then after the ten years or so it will take them to build the station we hope to come back above the ticket office as a cinema. But that's only in early negotiations.
The support we've had for our venues has been incredible. In four days we had 20,000 signatures of a petition to save the Mayfair venue. We have had pages and pages of positive comments online.
The group is continuing to rollout. We're building a cinema in Aldgate, London, and next year in Oxford, Colchester and in Hoxton, London.