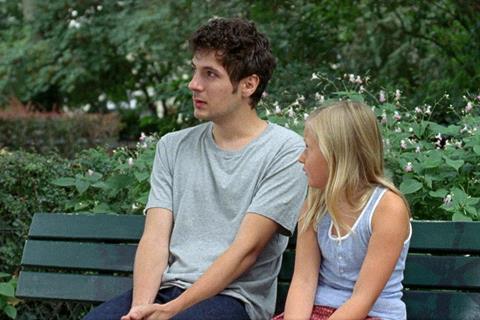 UK distributor Curzon has acquired rights to French director Mikhaël Hers' drama Amanda, about a young man rebuilding his life after the sudden, tragic death of his sister.
"Mikhaël is such an assured filmmaker and we're delighted to be able to deliver this unique and tender film to our audiences. It's a pleasure to work once again with our friends at mk2," said Curzon managing director Louise Dent.
Vincent Lacoste stars as David, a happy-go-lucky young man getting by in Paris on a series of odd jobs, who is on the cusp of a new relationship with a beautiful pianist, played by Stacy Martin, who is newly arrived in the city.
Life takes an unexpected turn after his sister is killed in a terror attack, leaving David in sole charge of his traumatised, young niece Amanda, played by newcomer Isaure Multrier.
The drama, which premiered in the Venice Film Festival's Orizzonti section, is Hers's third film after homecoming reunion tale Memory Lane and drama This Summer Feeling.
"Amanda is an emotional powerhouse and a perfect showcase for Mikhaël Hers' subtle and sensitive filmmaking. We are thrilled that the feelings captured in the film have resonated elsewhere as strongly as they have with us, and are particularly delighted to be partnering again with Curzon." said Fionnuala Jamison, head of international sales at mk2 films.
The deal was negotiated by Jamison and Harriet Harper-Jones, acquisitions and development manager at Curzon Artificial Eye.
Previously announced deals on the film include to Korea (Alto Media), Russia and Baltics (Russian World Vision), Greece (Danaos), and previously announced Japan (Bitters End), Benelux (Cinéart), Switzerland (JMH), Italy (Officine Ubu), Scandinavia (Angel), China (Hualu), Taiwan (Andrews), Poland (Best Film), Israël (Lev) and Brazil (Imovision).
Amanda was produced by Pierre Guyard for Nord-Ouest Films and co-produced by Arte France Cinéma.