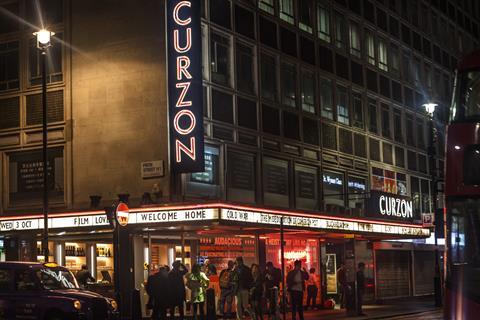 Staff at UK exhibitor and distributor Curzon have agreed to a temporary pay cut in a bid to avoid redundancies in the wake of cinema closures due to the COVID-19 pandemic.
Curzon CEO Philip Knatchbull told Screen: "All staff across the group – distribution, Curzon Home Cinema and cinemas – have unanimously agreed to take a short-term pay cut to ensure all staff can retain their jobs and receive the minimum living wage during the cinemas closures."
The company operates 13 cinemas around the country, which closed their doors on March 19 following government advice for the public to avoid venues such as theatres.
The "unanimous" decision was taken by the 59 staff and managers at Curzon, which was acquired by US-based Cohen Media Group in December. The highest-earners at Curzon are understood to have taken the biggest cut.
"For as long as we can avoid redundancies we will do so," said Knatchbull. "We are planning for this to be up to three months."
He added: "We are expecting further details of the government's support for workers today with the hope we can improve the support being offered to our staff. For the long-term health of the economy, it is vital that people's accumulated expertise and knowledge is retained and ready to be deployed once this disruption is over."
Conversely, the UK's Cineworld Group has begun laying off staff following the closure of its 102 cinemas in the UK and Ireland as well as at its boutique arm Picturehouse, which operates 25 neighbourhood cinemas and programme a further 40 venues across the UK.