Three-time Oscar-winner's last film will be Phantom Thread.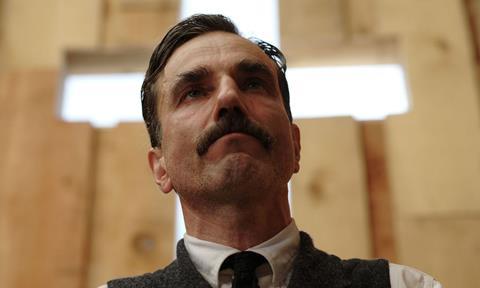 Daniel Day-Lewis, regarded in some quarters as the greatest film actor of his generation if not of all time, is to quit acting, his spokesperson said in a statement released on Tuesday.
The statement read: "Daniel Day-Lewis will no longer be working as an actor. He is immensely grateful to all of his collaborators and audiences over the many years. This is a private decision and neither he nor his representatives will make any further comment on this subject."
The three-time Oscar winner is working on what now appears to be his final film, Paul Thomas Anderson's London haute couture drama Phantom Thread, which is scheduled to open on December 25 through Focus Features. Universal handles international distribution and Annapurna Pictures is producing the project, now in post.
The development immediately transforms Day-Lewis' reunion with Anderson following his Oscar-winning turn in There Will Be Blood into an even hotter commodity and bolsters the London-born actor's prospects of a fourth Academy Award.
Day-Lewis is the only person to win three leading man Oscars, for My Left Foot in 1990, There Will Be Blood in 2008, and most recently Lincoln in 2013.
He has been nominated for Gangs Of New York and In The Name Of The Father and compiled an enviable credits list that includes The Last Of The Mohicans, My Beautiful Laundrette, The Crucible, The Boxer, The Age Of Innocence, and A Room With A View.
Day-Lewis, who is married to the director Rebecca Miller with whom he has three sons, is famous for being notoriously picky and was in the habit of taking long breaks between roles, at one time working as a cobbler in Italy for several years. He is equally celebrated for his attention to detail and method acting.