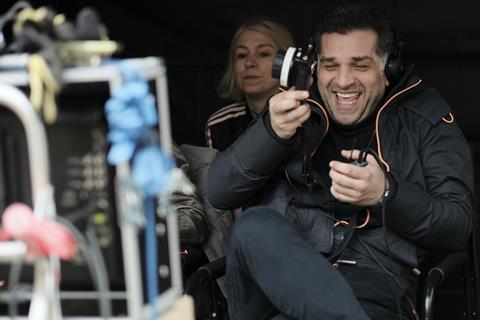 Oscar winner Danis Tanovic will direct the suspense drama Mediterranean Dreams, based on an original English-language screenplay by Stellan Forsberg.
The story is about a privileged European woman and her four-year-old daughter on a luxurious cruise, who end up in a crammed refugee vessel on the Mediterranean Sea.
Tanovic told Screen: "What I love most in the screenplay is when a very strong female character is confronted with a moral dilemma. How far are we willing to go when it is a question of life and death? I was confronted with this kind of question in my life and the answer is that there is no answer until we reach that point. Only then we can understand who we really are. This screenplay is bright in its thinking, suspenseful but also very emotional – the best mixture."
As Screen previously reported, the film will be produced by Camilla Nasiell, founder of Mismatch Films. Patrick Nebout of Dramacorp, whose credits include The 100-Year-Old Man Who Climbed Out The Window And Disappeared, will executive produce.
The team are in Cannes to meet potential partners. The casting process is due to start soon, and the film will shoot in 2020 in France, Malta and Morocco. Tanovic is already thinking about the logistics of one of the film's most challenging scenes: "One challenge will be shooting a scene in a stormy sea with a child actor falling from the boat. It will take a lot of preparations and it will have to be storyboarded to the very last detail."
Tanovic's credits include No Man's Land, the 2002 best foreign-language-film Oscar winner, and two Berlinale Silver Bear winners: An Episode In The Life Of An Iron Picker (2013) and Death In Sarajevo (2016).
Nasiell added: "We are thrilled to be working with Danis Tanovic on this journey into the core of human nature. His sharp eye for the absurdity of life coupled with his exceptional talent in filmmaking makes him one of the greatest storytellers of our time."
Mismatch has two other features in development.