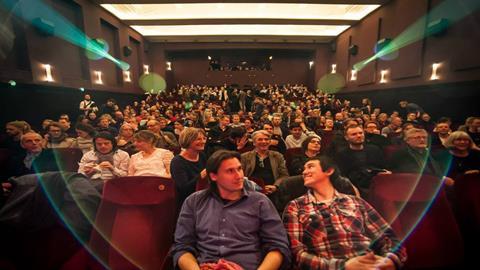 Danish international film festival CPH PIX has been shut down, with its organisers citing a lack of funding and increased competition for the decision to close the event after 12 editions.
Copenhagen Film Festivals, the organisation which has run CPH PIX since 2008, says it will now focus on strengthening its international documentary film festival CPH:DOX and Buster Film Festival for children and youth.
CPH PIX was launched in 2008 by Jacob Neiiendam, who was festival director until 2018, following the merger of the Copenhagen International Film Festival and NatFilm Festival.
In 2019, CPH PIX was relaunched with a weekend programme of 20 films, under the leadership of former CEO Tine Fischer. In 2020, the festival was cancelled due to Covid-19, before returning in 2021 in a compact format with 40 films screened over five days.
Copenhagen Film Festivals said CPH PIX's financial situation had been difficult for a number of years, and that it had not been possible to attract sufficient new funding for the festival in the wake of the Covid-19 crisis.
"In recent years, the big battle for film audiences has intensified, "said Erik Stephensen, chairman of the board of the Copenhagen Film Festivals. "The international and national streaming services provide Danish film audiences access to a vast selection of film titles at all times of the day. Our local audiences can watch not only American blockbusters, but also films appealing to a narrow audience, strange and unexpected films from all over the world.
"We have been working on rethinking the format of CPH PIX for a long time, but unfortunately it has not been possible to raise the necessary funding to create an ambitious and sustainable festival."
The decision means that CPH PIX 2021 was the last and final edition in the festival's history.
The next Buster Fiilm Festival will take place from September 29- October 9; CPH: DOX returns from March 15 – 26, 2023.