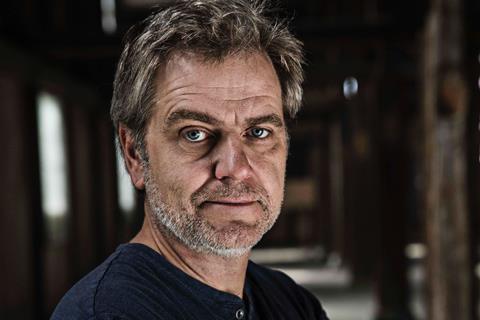 As part of its new mandate to back higher-budget films, the Danish Film Institute has awarded its largest-ever feature film production grant - DKK 16m ($2.4m) - to Ole Bornedal's new film.
The World War II drama Shadows In My Eyes is about the real-life tragedy of 1945, when instead of bombing the Gestapo headquarters in Copenhagen, the Royal Air Force mistakenly hit the French school, killing several children and nuns.
Danish broadcaster TV2 and SF Studios are also backing the film with a total budget of $8.6m.
Jonas Allen and Peter Bose produce for Miso Film.
The film will start shooting in late autumn for seven weeks, mostly in Prague with some work in Copenhagen.
SF will release in the Nordics, with a launch slated for autumn 2020.
The producers are currently in discussions with sales companies.
Bornedal said: "Shadows In My Eyes is about children. It's seen through the eyes of children, from that perspective, and with the sense of wonder that children must observe a grotesque world around them. It's the story of innocence versus machines. Of the child who falls victim to the horrors of coincidence."
Bose added: "Shadows In My Eyes is an epic film with international potential, and we are proud that The Danish Film Institute has awarded it one of the biggest production grants to date."
Yaba Holst, head of Nordic acquisitions at SF Studios, said: "Shadows In My Eyes is an irresistible, grand, epic film, which will touch large audiences. The real and true story, coupled with Bornedal's engrossing and heartbreaking script, is sure to attract a lot of international interest in the film."
Miso Film is a frequent collaborator with Bornedal, including on Small Town Killers, The Way to Mandalay and TV series 1864. Miso is currently producing season two of Netflix hit The Rain.
Under Denmark's new Film Agreement, the DFI will support up to three higher-budgeted films per year.