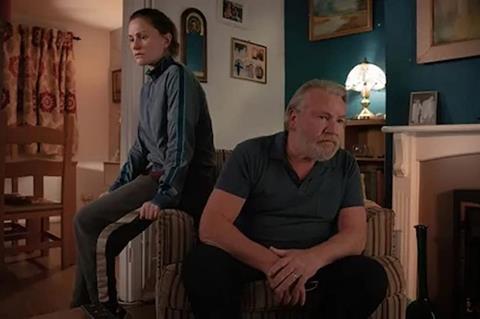 DDI has come on board for worldwide sales starting at EFM on Stephen Moyer's drama A Bit Of Light starring Anna Paquin, Ray Winstone and Youssef Kerkour.
Moyer's (True Blood) second directorial outing follows Ella (Paquin), nearly in her 40s, who moves back with her father Alan (Winstone) and tries to stay sober after ceding custody of her young daughters to her ex and his new partner.
A Bit Of Light filmed entirely on location in Suffolk and Scarborough in the UK. Phin Glynn and Axel Kuschevatzky produced through their Infinity Hill alongside Moyer and Paquin, and Isabelle Georgeaux through her Pont Neuf Productions.
Executive Producers include Anja Murmann and Sabine Schenk of Shorelight Pictures, Egor Noskov, Victor Glynn and Geoff Iles of GCB Films, Rebecca Callard, Jim Reeve of Great Point Media, and Cindy Teperman of Infinity Hill.
The film premiered at Raindance late last year before it played at Mar de Plata Film Festival and is also screening in competition at the upcoming Santa Barbara International Film Festival.
DDI handles all international territories and jointly represents the US and Canada with Jay Cohen and Janne Barklis of The Gersh Agency.
DDI's SVP Mark Padilla negotiated the deal with Glynn on behalf of the filmmaking team and said, "Director Stephen Moyer has created such an endearing movie, and once again, Anna Paquin delivers what should be an award-winning performance."
"We're thrilled to be working with our friends at Double Dutch again on a film we're incredibly proud of," said Glynn. "We can't wait for audiences to get a chance to see the remarkable work of Stephen, Anna, Ray and the rest of the team."
DDI's EFM market line-up includes the Lionsgate-released thriller Escape The Field starring Jordan Claire Robbins and Theo Rossi, The Martini Shot with Matthew Modine, and Midday Black Midnight Blue starring Chris Stack and Samantha Soule.