The Canadian auteur, deep into production on Blade Runner 2049 and riding high on critical and commercial success with awards contender Arrival, is in early talks with Legendary.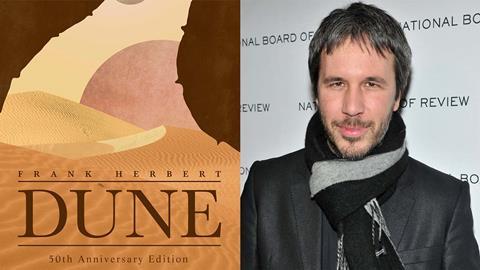 Villeneuve is circling the Dune remake after Legendary acquired rights to the classic sci-fi property from the Frank Herbert estate last month.
David Lynch famously directed a 1984 feature version for Dino De Laurentiis Company that starred Kyle MacLachlan.
Dune was also turned into a mini-series starring William Hurt that aired on The Sci-Fi Channel in 2000.
The story centres on the scion of a desert world who leads a rebellion to take back the planet.
Although sources stressed to Screen that talks were in early stages, Villeneuve's interest comes as no surprise.
"I'm doomed, I love sci-fi," he told Screen in a separate interview. "I have two more ideas now that I would love to do. [And] Blade Runner could go on… we'll see how this one goes."
Blade Runner 2049 is scheduled to open next October. Arrival has grossed $142m worldwide.
Read more:
'Blade Runner 2049' will be R-rated, confirms Denis Villeneuve