The agreement gives projects access to national film support and the two countries' theatrical markets.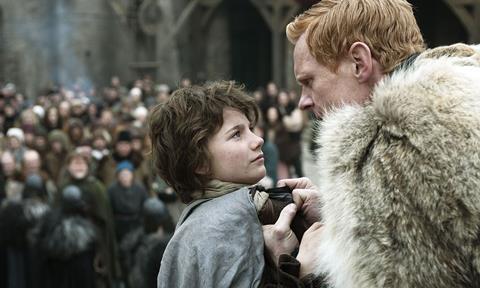 Denmark has become the first Nordic country to sign a film co-production agreement with China.
The signing took place today (May 3) in Beijing, timed with Danish Prime Minister Lars Løkke Rasmussen's official visit to China.
The agreement gives film projects access to national film support – Chinese films can apply for Danish Film Institute funding — and the two countries' theatrical markets. The latter means that Danish films co-produced with Chinese partners will not be subject to China's import quota of 38 foreign films a year, but instead will be on the same footing as Chinese films in terms of access to the lucrative Chinese film market.
The agreement was negotiated by China's SAPPRFT (State Administration of Press, Publication, Radio, Film and Television) and the Danish Film Institute.
DFI CEO Henrik Bo Nielsen signed the agreement Wednesday at a ceremony at the Great Hall of the People in Beijing. He said in a statement:
"The agreement will be important to both parties, both economically and culturally. A co-production agreement will make it easier for Danish companies to get access to the enormous Chinese theatrical market, where even small Danish films can reach quite a large audience.
"The DFI's international department has been working on the agreement for a long time and we are sure that Danish companies will be able to seize the opportunities. Culturally, too, there is something to be gained. The encounters that take place when we exchange and cooperate on art and culture are both inspiring and necessary for mutual understanding and good relations across national borders."
China now has 13 film co-production agreements; Denmark's other co-production agreements include with New Zealand, Canada and France.
Recent connections
The co-production agreement is not the first contact between the Danish and Chinese film industries.
Sales and production company TrustNordisk and production company Copenhagen Bombay have ongoing development projects with Chinese partners; sales outfit LevelK has opened an office in Hong Kong; and Danish director Bille August is readying a Chinese feature film about World War II, The Chinese Widow.
Also, Danish feature The Shamer's Daughter (pictured), directed by Kenneth Kainz, recently became one of the few foreign films to be released under this year's quota. HGC Entertainment released the film after acquiring rights from TrustNordisk.
It was only the second Danish film to get into the quota system, after 2008's The Candidate.