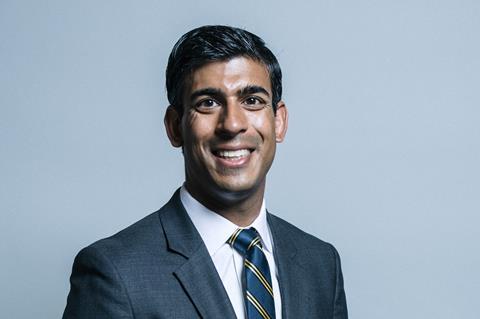 The UK government has revealed more details about the £500m fund announced yesterday, which aims to kickstart film and television productions struggling to secure insurance for Covid-related costs.
The Film and TV Production Restart Scheme has been launched following months of campaigning by the sector to secure insurance that will effectively underwrite the cost of filming, if productions are forced to shut down due to a second lockdown.
The funding will be available to all productions made by companies where at least half of the production budget is spent in the UK and is estimated to cover more than 70% of the film and TV production market to the end of the year.
It is also aimed at filling the gap left by the lack of available insurance and cover coronavirus-related losses for cast member and crew illnesses and filming delays or disruptions caused by Covid-19.
How it works
The 'restart scheme' will be available to compensate productions after they have restarted, and only where costs are then incurred due to delays or abandonment as a result of coronavirus.
It was also made clear that this just is a temporary measure, supporting productions which commence filming before the end of 2020 and for coronavirus-related losses through to the end of June 2021. It will be possible to backdate any future claims for eligible losses to today's date. Further details on the eligibility process and claims system will be provided in the coming weeks.
Subject to approval, the intention is that eligible productions will receive compensation for costs caused by coronavirus delays up to a value of 20% of the production budget, with abandonment of productions due to coronavirus to be covered up to 70% of the production budget, upon agreement with the government that abandonment was necessary.
There will be a total cap on claims per production of £5m, and productions will need to pay an appropriate excess when seeking to claim under the scheme, as well as an appropriate fee when joining the scheme. Productions will also need to purchase insurance to cover non-coronavirus risks to ensure their production is adequately insured.
Productions will also need to provide evidence that they cannot return to work because of a lack of insurance.
"Vital" restart
The UK government has worked closely with an industry working group, as part of the BFI's Screen Sector Task Force, to understand the extent of the problem and explore possible solutions. The working group was led by UK producers body Pact and included participating broadcasters, production companies, Directors UK and legal and insurance experts.
UK chancellor Rishi Sunak said it was "vital that productions get the help they need to restart as part of our plan to kickstart jobs following the lockdown".
"This targeted scheme, which will help fill the gap created by the lack of available insurance, will help protect tens of thousands of jobs, from actors and directors through to camera operators, costume designers, and runners," he added. "The sector is worth over £12 billion to the UK's economy, so it's right that we do what we can to help them reopen and get back to making the films and shows that we all love."
John McVay, chief executive of Pact, is among those to have lobbied for the fund and said: "This is very welcome news from the UK government, who have worked at pace with the UK's film, TV and broadcasting industry to develop a fund that will unlock tens of millions of pounds of production spend and help to get production companies and freelancers back to work doing what we do best – making great programmes for the UK and global audiences."
Bectu head Philippa Childs added: "This is a welcome development for the army of dedicated freelancers who are the backbone of the UK film and TV industry. The pandemic created an unprecedented situation cutting off many people's income overnight and thousands have fallen through the gaps of income support schemes.
"As a result of this development crew should not be expected to take a period of unpaid hiatus if the production stops for Covid-19 reasons which we have seen written into contracts in recent weeks. This insurance back-up means that the risk has been taken on by government and should not be passed on to our members."
Alex Boden, chair of the Production Guild, said: "The introduction of an insurance guarantee fund is the boost that the UK film and TV industries have been hoping for and will enable a green light for the many productions that have been waiting to start up."