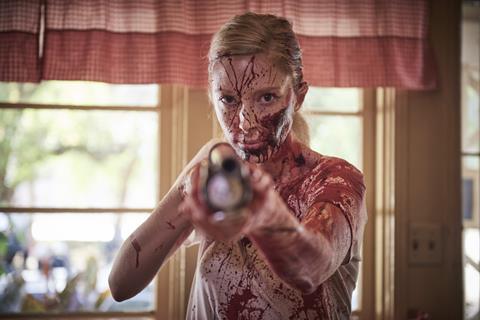 UK genre sales outfit Devilworks has added three titles to its slate ahead of next month's Toronto Film Festival (September 6-16).
The company has boarded international rights to writer-director Elliot Feld's feature debut Killer Kate!
Set during Halloween, the film centres two sisters who re-unite for a bachelorette party that turns into a night of bloody mayhem. Danielle Burgess and Tiffany Shepis star, with Alexandra Feld co-starring and co-producing and Lawrence Feld executive producing. Freestyle Digital Media will release the title in the US to time with the October festivities.
Australian thriller Burning Kiss also joins the roster, with Devilworks repping world rights. Written and directed by Robbie Studsor, the film tells the story of a mysterious stranger whose arrival brings up secrets between a father and daughter. Liam Graham and Alyson Walker star.
Devilworks has international rights to Odds Are, written and directed by Peter Markle from a story by Lily Markle. Based on actual events, the film is about three college students who play a game, which leads to them being hunted down by a local psychopath who forces them into a more twisted game of his own. Freestyle Digital Media released the film in the US and Canada on August 7, after a world premiere at Cinequest Film and VR Festival.
The Devilworks TIFF slate also includes Jim Ojala's thriller Strange Nature, Peter Stray's sci-fi horror Canaries and David del Rio's Christmas horror Sick For Toys.