Artsploitation Films to distribute Australian abortion horror-comedy in the US.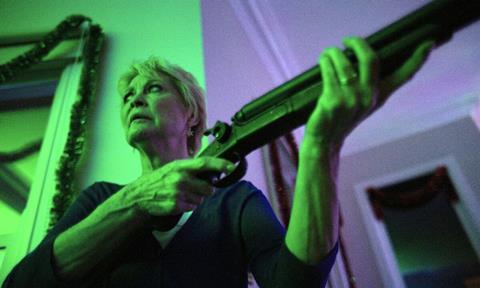 UK genre sales outfit Devilworks has sold horror-comedy 'Red Christmas' to Artsploitation Films for US distribution.
Director and producer Craig Anderson's film's US premiere has yet to be announced, but a limited theatrical run is set for August and DVD/Blu-ray and VOD releases are scheduled for October.
The film centres on a mother (Dee Wallace) as she tries to protect her family from a deformed and vengeful intruder in the Australian outback.
Wallace, who is also a co-producer on the film, is known for her work in the horror genre (E.T. The Extra-Terrestrial, Cujo, The Howling).
Artsploitation Films president Ray Murray said: "We are excited to release this over-the-top, deliriously entertaining genre film. With its odd anti-abortion angle, it could very well be the first horror film of the Trump era!"
Devilworks president Samantha Richardson said: "'We are thrilled to be working with Artsploitation and couldn't think of anyone better to release such a striking exploitation film! Red Christmas sits among the classics; it is kinetic, untamed and saturated in gore.''