EXCLUSIVE: Valley Of The Sasquatch and Dominic West-narrated doc among slate.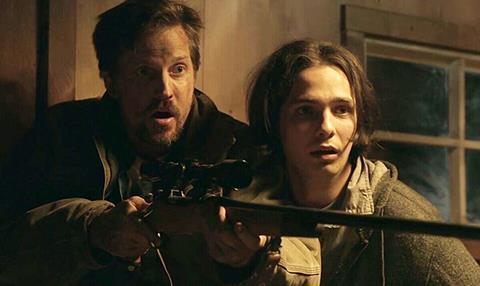 Genre sales outfit Devilworks is heading to the European Film Market (Feb 11-19) in Berlin with Bigfoot horror Valley Of The Sasquatch, starring actor-director Miles Joris-Peyrafitte, whose well-received directorial debut As You Are recently premiered in Sundance where it won a Special Jury Award in the US Dramatic strand.
John Portanova (The Invoking) wrote and directs the story of a fractured family battling against a tribe of angry Sasquatch, which is co-produced by Joris-Peyrafitte's As You Are producer Brent Stiefel (Obvious Child).
The film played at a host of North American genre festivals last year, including Montreal Comiccon Horror Fest and the Chicago Paranormal Film Festival.
Additional cast includes David Saucedo (Paranormal Activity: The Marked Ones), Bill Oberst Jr. (Resolution), Jason Vail (Abraham Lincoln vs. Zombies) and D'Angelo Midili (The Invoking).
Devilworks will also look to cook up deals on war sci-fi EZO1 Madness, director Sven Knuppel's action film set in a post-apocalyptic world where the last of human kind are hunted by giant monsters, zombies, genetically enhanced soldiers and ancient machines of war.
Also on the slate is UK documentary The UK Gold, which examines Britain's status as a tax haven for large corporations and the wealthy. Narrated by Dominic West, the film fea-tures soundtracks from Massive Attack and Radiohead.