EXCLUSIVE: Genre sales agent secures a raft of Asia deals post-AFM.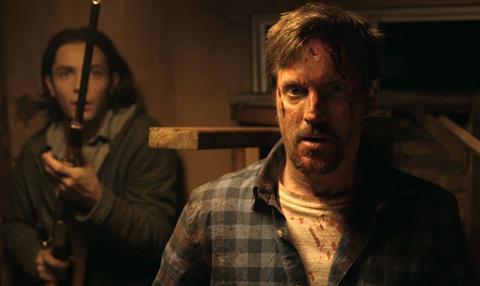 Genre specialist sales outfit Devilworks has struck a raft of deals on several of its titles following the recent American Film Market (AFM) in Los Angeles.
Virtual Cinema has taken China rights for five titles: Bigfoot horror Valley Of The Sasquatch [pictured], comedy sci-fi End Of Days Inc, mystery thriller Lemon Tree Passage, action sci-fi EZO1 and fantasy drama A Better Place.
Korean outfit Doki Entertainment has also acquired A Better Place and End Of Days Inc, while the company has also picked up Israeli comedy sci-fi OMG I'm A Robot. SY Media has taken Lemon Tree Passage for Korea.
Devilworks has reached an agreement on Valley Of The Sasquatch with Vietnamese outfit Minh Ngan International Media, and the company has also taken sci-fi thriller Listening, horror Some Kind Of Hate, and sci-fi thriller Time Lapse.
Taiwanese outfit Del-tamac has picked up The Answer, End Of Days Inc, Lemon Tree Passage, and horror thriller Black Mountain Side for Taiwan.
Lemon Tree Passage has also sold to Japan (Aya Pro) as has EZO1 (Fine Films).
Finally, Phoenicia Pictures has taken Middle East rights to surreal drama The Suicide Theory, EZO1, Some Kind Of Hate, and Time Lapse.