EXCLUSIVE: Sci-fi action-comedy stars Yotam Ishay as a man who discovers that he is a robot.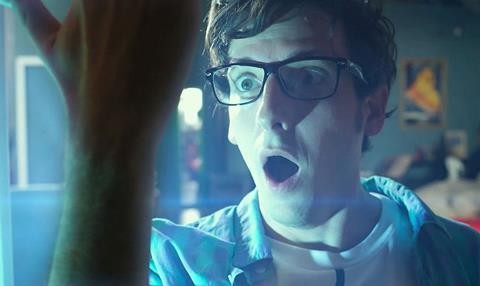 Genre specialist sales outfit Devilworks has acquired Israeli sci-fi action-comedy OMG I'm A Robot!, which will have its world premiere at next month's Sitges International Fantastic Film Festival in Catalonia, Spain (Oct 7-16).
Screening as part of the festival's Midnight X-Treme strand on Oct 14 and 15, the film follows a young man who realises one day that he is not human and is actually an indestructible robot. When his girlfriend is kidnapped by a mysterious organisation, he must go on a journey to save her, and to discover the reasons behind his creation.
Tal Goldberg and Gal Zelezniak wrote and directed the Hebrew-language film, their debut feature. Yotam Ishay (The Bubble) stars in the lead role. It was produced by Amir Manor (Epilogue).
Devilworks president Samantha Richardson commented on the acquisition: "We adore sci-fi and OMG, I'm A Robot! is an extremely entertaining and wild adventure. Sitges is a respected festival and we're thrilled to have the film's official world premiere there."
Previous sci-fi features on Devilworks' slate include Time Lapse, Listening, The Answer and EZO1, all of which sold to multiple territories around the world.