Other winners included Ralitza Petrova's Godless and The Narrow Path, directed by Satish Babusenan and Santosh Babusenan.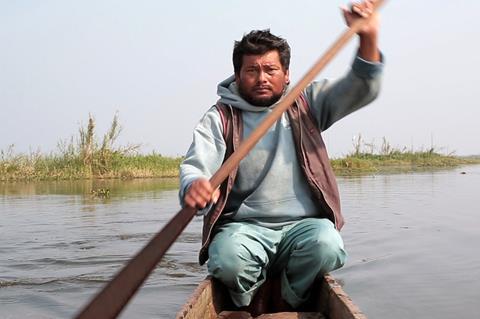 Davy Chou's Diamond Island won the Golden Gateway Award in Mumbai Film Festival's international competition, while Haobam Paban Kumar' Lady Of The Lake scooped the same honour in India Gold.
Diamond Island, a co-production between Cambodia, France and three other countries, received its world premiere in Critics Week at this year's Cannes Film Festival and premiered in Cambodia this week. Lady Of The Lake, a Manipuri-language drama about fishermen being driven from their homes, recently premiered at Busan.
Other winners in Mumbai's international competition included Bulgarian filmmaker Ralitza Petrova's Godless, which took the Silver Gateway Award, and Mexican director Natalia Almada's Everything Else, which took the Jury Grand Prize. Special mentions went to Alba, directed by Ecuador's Macarena Arias, and UK-Peruvian drama When Two Worlds Collide.
In the India Gold competition, the Silver Gateway Award went to The Narrow Path, directed by Satish Babusenan and Santosh Babusenan, while the Jury Grand Prize went to Jaicheng Jai Dohutia for The Hidden Corner. Special mentions went to Rohit Mittal's Autohead and The Cinema Travellers, from Shirley Abraham and Amit Madhesiya.
Portuguese filmmaker Miguel Gomes headed the jury for the international competition, while the India Gold jury was presided over by Turkey's Reha Erdem.
Meanwhile, the Oxfam Award for Best Film on Gender Equality went to Lipstick Under My Burkha, directed by Alankrita Shrivastava, which is also screening at Tokyo International Film Festival this week. Konkona Sensharma won the Best India Female Filmmaker award for A Death In The Gunj, which screened as the opening film of the festival.
Asghar Farhadi's The Salesman was presented with the Audience Choice award, while the Golden Gateway Award (Feature) in Half Ticket, which features a children's jury, went to Laha Mebow's Hang In There, Kids!.
The festival opened with a ceremony at Mumbai's restored Royal Opera House on October 20, followed by the screening of A Death In The Gunj on October 21. International guests included Beasts Of No Nation director Cary Fukunaga and China's Jia Zhangke, who both gave masterclasses, while Christian Louboutin and Prabal Gurung both spoke about fashion in film.
The line-up also included tributes to Bimal Roy and PK Nair, a focus on Turkish cinema and a section dedicated to Marathi-language cinema. The fan-focused Movie Mela event featured sessions with Bollywood stars including Shahid Kapoor, Ranbir Kapoor and Anushka Sharma, while seminars focused on India's web series boom, VR content and book adaptations.
The festival, organised by Mumbai Academy of Moving Image (MAMI) and supported by Reliance Jio and Star, also announced that next year's edition will be held October 12-19, 2017.