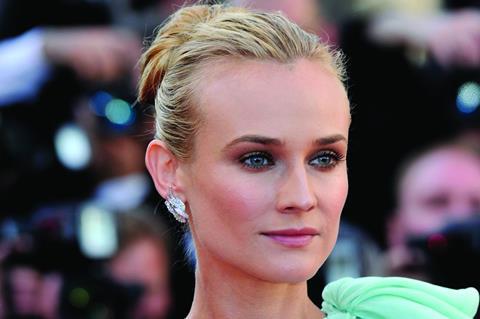 Diane Kruger has been cast opposite Julianne Moore in After The Wedding, director Bart Freundlich's remake of Susanne Bier's 2006 Oscar-nominated drama.
The project is reimagining the original film with two women in the lead roles. Kruger will play Isabel, who runs an orphanage in the Indian city of Calcutta (the part was played by Mads Mikkelsen in Bier's original). In desperate need of money to keep the orphanage afloat, she travels to New York to meet a potentially perfect benefactor, Theresa, played by Moore.
UK-based Cornerstone Films is handling international sales and is introducing the project to buyers at this week's EFM. CAA is handling US rights.
It will be produced by Joel Michaels and Silvio Muraglia through Paradox Studios, which is also financing. Production will begin in spring.
Kruger's recent credits include Fatih Akin's Golden Globe-winning drama In The Fade, for which she won best actress at Cannes 2017. She is represented by UTA and Untitled Entertainment.
Cornerstone's slate also includes Gurinder Chadha's Blinded by the Light; Chiwetel Ejiofor's directorial debut The Boy Who Harnessed the Wind; Mike Leigh's upcoming British historical drama Peterloo; Christoph Waltz's directorial debut Georgetown starring Waltz with Vanessa Redgrave and Annette Bening; and The Kill Team by Oscar-nominated director Dan Krauss, starring Nat Wolff and Alexander Skarsgård.