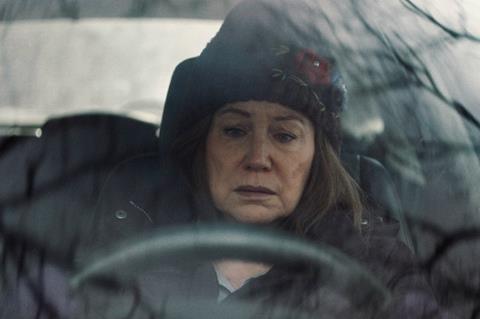 APRIL 28 UPDATE: Top brass at the 17th annual Tribeca Film Festival announced the audience award winners on Saturday night (April 28) after unveiling the juried award winners last week, which include Kent Jones' Diane, winner of the Founders Award for Best Narrative Feature and best screenplay prize.
Shawn Snyder's To Dust won the audience award for best narrative film, while United Skates from Dyana Winkler and Tina Brown earned the documentary award. Both awards sponsored by AT&T carry a $10,000 cash prize.
Alia Shawkat was named best actress in a US narrative feature for Duck Butter, while best actor honours went to Jeffrey Wright for O.G. Best Cinematography in a US narrative feature Film went to Wyatt Garfield for Diane.
The Nora Ephron Award awarded a $25,000 prize to writer-director Nia DaCosta for Little Woods. The award was created six years ago to honor excellence in storytelling by a female writer or director embodying the spirit and boldness of the late filmmaker.
Tribeca honored innovation in storytelling with its Storyscapes Award, which went to Hero. Square's For Every Kind of Dream series was honored with the third annual Tribeca X Award, which recognises excellence in storytelling at the intersection of advertising and entertainment.
In the international competition, best international narrative feature went to Smuggling Hendrix (Cyprus-Germany-Greece) by Marios Piperides, and acting awards went to Joy Rieger in Virgins (France-Israel-Belgium), and Rasmus Bruun in The Saint Bernard Syndicate (Denmark).
This year's festival included 99 feature length films, 55 short films, and 35 immersive storytelling projects from 46 countries.
Screenings of the award–winning films will take place throughout the final day of the Festival on April 29, at various venues. The winners of the Audience Awards will be announced on April 28.
For the full list of juried prize-winners click here.