Egyptian producer Mohamed Samir has boarded compatriot film-maker Hala Lotfy's Cairo-set drama The Bridge, ahead of its presentation at the Dubai Film Connection co-financing event, which kicks off today (Dec 11).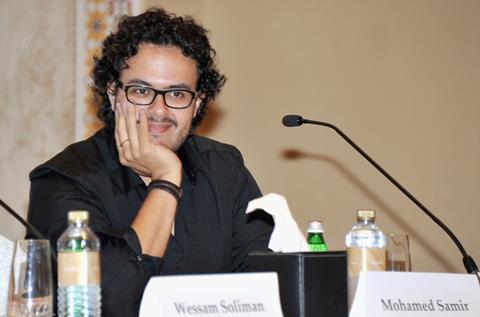 Inspired by a true story dating back to 2010, the film captures Cairo's dark underbelly through the events surrounding the death of a child when he falls through a hole in a badly maintained bridge.
Samir, who produces under the Cairo-based DayDream Art Productions banner, said he felt compelled to collaborate with Lotfy's film collective Hassala on the project due to the "sheer authenticity" of the work.
The Bridge will be Samir's first production since Mohamed Khan's romantic drama Factory Girl, starring Yasmin Raeis as an impoverished textile worker, which premiered at DIFF in 2013, winning the best actress award and the Fipresci Prize.
Samir is also developing his own feature-length directorial debut The Northern Lights, about Syrian refugees in Sweden, inspired by the true story of asylum seekers who refused to get off a bus after they were allocated accommodation in a remote village in northern Sweden far from the main cities.