Award-winning British filmmaker Sean McAllister, whose documentary feature A Syrian Love Story plays here at the Dubai International Film Festival, is working on a story about the UK housing crisis.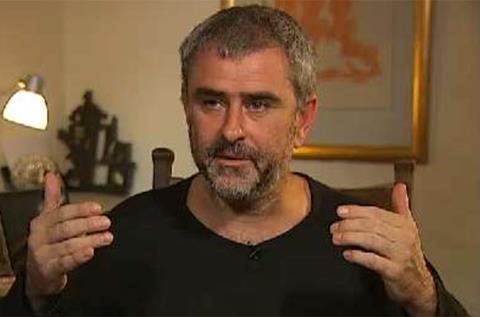 The film will mark his first foray into narrative filmmaking in a career noted for his journalistic forays into Middle East hot spots.
Also in the works is a documentary about the city of Hull, his birthplace in North England. "Hull won the UK City of Culture for 2017 and I have been asked to come home and make a film," said McAllister. "It will be a bittersweet love story with my city and my roots, telling a tale of how I left and what I find on my return."
McAllister's return to the UK comes after a string of films set in the Arab region including The Liberace of Baghdad, The Reluctant Revolutionary and now A Syrian Love Story, which won the Grand Jury Prize at Sheffield Doc/Fest, and was also nominated for best documentary at the European Film Awards, which took place last night in Berlin.
McAllister says he would also like to make a film about the UAE. "I love the Arab world and in fact have a couple of contacts in Dubai itself. I've always wanted to make a film about the locals in Dubai, to somehow get inside that life and culture we know very little about. It feels like a big challenge but I'm hoping I can find the right local character that would let me in."
A Syrian Love Story was the beneficiary of the BFI Film Fund, after a successful pitching round in London, together with support from the BBC, Swedish and Danish TV. But it still took three years to finance, an indication of the challenges facing even celebrated documentary storytellers.
"I am not a newcomer. I have a proven track record – so it shows how hard it is. But I believe that we as filmmakers must be the driving force persuading commissioners to commission films in the way we see them, not the way they do. And that's happening more and more with outlets like Netflix and Amazon that are funding feature docs now also."