Show commissioned by new online platform Blackpills.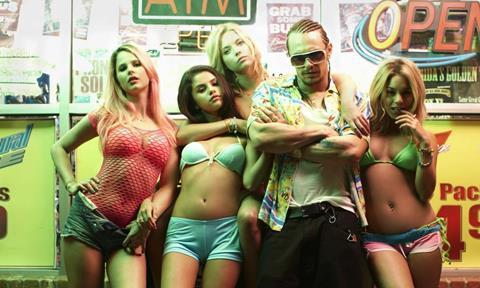 A digital series based on Harmony Korine's cult film Spring Breakers has been announced.
Blackpills, a digital streaming platform that is launching this year, has commissioned the series from the film's producers Chris Hanley and Fernando Sulichin. Harmony Korine will not be involved.
Hanley's Muse Productions will produce the series. Blackpills co-founder Patrick Holzman said they plan to release Spring Breakers in "an unconventional digital format".
Plot details are under wraps, with casting in the works.
Other Blackpills projects that have been announced include Tycoon, a thriller series from Louis Leterrier, and Killer's School, a mobile-native series written by Luc Besson.
Blackpills was founded by Holzman, previously of Canal+ and AlloCiné, and Deezer co-founder Daniel Marhely.
The original Spring Breakers starred Selena Gomez, Ashley Benson, Vanessa Hudgens and Rachel Korine as hedonistic millennials who befriend a drug dealer played by James Franco during spring break.
The film won generally positive reviews and made $31m at the worldwide box office.
Deadline first reported the news.