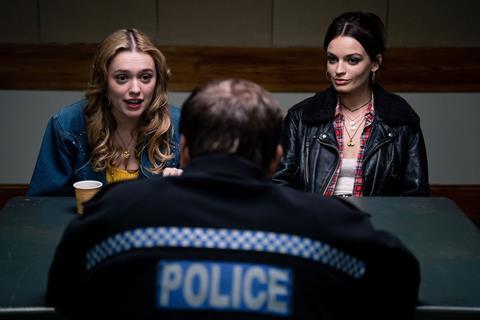 Screen directors association Directors UK has launched a set of guidelines for filming scenes with nudity or simulated sex, with support from industry groups including Bafta and the BFI.
The 'Directing Nudity & Simulated Sex', guidelines will offer best practice for creating a safe environment when filming such scenes.
They are applicable for all screen projects, from blockbusters to low-budget features, and TV projects and short films, with the aim they will become standard working practice within the industry.
Advice is given to directors on working with producers, writers, performers, casting directors, wardrobe and makeup, agents and intimacy coordinators.
The areas covered include rehearsal techniques, directing scenes of sexual violence, planning shots so they adhere to individual contract clauses, and finding creative solutions to on-set challenges.
The guidelines were produced in consultation with Directors UK members, industry bodies and professionals across the disciplines.
Alongside the Bafta and BFI, other bodies to support them include the Casting Directors' Guild, Equity, and the Writers' Guild of Great Britain, plus advocacy groups Era 5050 and Time's Up UK.
Susanna White, Directors UK film committee chair, said, "The director, as the creative lead on a production, should set the tone for a professional and respectful on-set environment. We are all here because we want to tell compelling and impactful stories, and no member of a cast or crew should ever be put in a position where they feel unsafe, exploited or mismanaged — especially when making sensitive material."
In the wake of the #MeToo and Time's Up movements, the industry is starting to address the issue of behavioural practice. An industry panel at last month's BFI London Film Festival called 'Sex, Nudity and Intimacy On Screen' discussed the growing demand for intimacy coordinators. Panellists included Ita O'Brien, who fulfilled that role on Netflix series Sex Education.