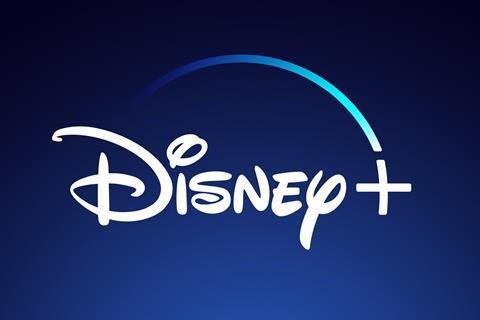 Streaming service Disney+ has ordered its first slate of original series in the UK, including a dark comedy thriller from UK filmmaker J Blakeson.
Culprits has been created by Blakeson, whose features include The Disappearance Of Alice Creed, The 5th Wave and I Care A Lot. The latter debuted at Toronto International Film Festival in 2020.
The series will come under Disney's adult-focused Star brand and follows what happens after a heist, when the crew have gone their separate ways but are being targeted one-by-one by a killer.
Blakeson will direct the series, which is a Character 7 production, and is executive produced by Stephen Garrett (The Undoing, The Night Manager) and produced by Morenike Williams (Killing Eve).
The other Star original coming out of the UK is Extraordinary, following young, self-aware Jen, who lives in a world where everyone has a superpower, except her. The drama comes from new talent Emma Moran and is executive produced by Killing Eve alums Sally Woodward Gentle and Lee Morris, and Charles Dawson. Johanna Devereaux, director of scripted, will exec produce the series on behalf of Disney.
In addition, Faith Penhale's Lookout Point is teaming up with Gentleman Jack screenwriter Sally Wainwright for 18th-century adventure series The Ballad Of Renegade Nell.
The series will follow the swashbuckling adventures of Nell Jackson, who is forced into a life of highway robbery, along with her two orphaned sisters Roxanne and George, after being framed for murder. Aided by plucky companion Billy Blind, Nell realises that fate has put her on the wrong side of the law for a reason, which goes all the way to Queen Anne and the power struggles in Europe.
It is written by Happy Valley's Wainwright, who also executive produces alongside Penhale and Will Johnston from BBC Studios-backed Lookout Point.
Disney+ vice president of original content Liam Keelan said the titles "represent exactly where we want to be with our commissioning strategy", with projects of "scale, originality and with top talent attached".
The series follow recently announced UK unscripted original Save Our Squad, presented by David Beckham and co-produced by Warner Bros-backed Twenty Twenty and Beckham's Studio 99.
The streamer has been ramping up its EMEA drama orders since the beginning of the year, announcing 10 titles from across Europe in February, including mafia drama The Good Mothers, co-produced by Tessa Ross's House Productions and Fremantle's Wildside.
The latest UK orders bring the European originals ordered by Disney+ to 14, which is almost a third of its planned 50-title slate out of Europe by 2024.
In March, the streaming service revealed it had reached 100 million global paid subscribers, 16 months after its launch.
A version of this story first appeared on Screen's sister publication Broadcast.