EXCLUSIVE: Beta, Celluloid Dreams, Protagonist, The Match Factory, Feltrinelli join indie distribution schemes.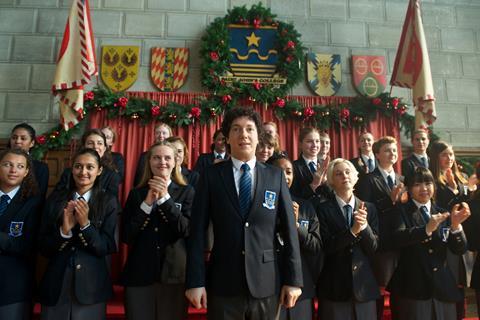 European distribution schemes The TIDE Experiment and Walk This Way have seen 2016 EU funding injections of €500,000 ($545,000) and €650,000 ($710,000), respectively.
Walk This Way aggregates and promotes films for straight-to-VOD distribution in the EU.
In 2015, the network - co-ordinated by industry consortium Under The Milky Way, Europa International and The Film Agency - supported 280 multi-territory releases of independent films.
Sales agents to join the scheme for 2016 include Beta Cinema, Celluloid Dreams, New Europe Film Sales, Protagonist Pictures and The Match Factory. Existing partners include Autlook Film Sales, Gaumont, Pathé, Films Boutique, Films Distribution, Memento Film International and The Yellow Affair.
For its second edition, Walk This Way will help distribute 50 titles in more than 15 territories, which will require the creation of 400 subtitles. According to organisers, each film will be available in an average of eight territories on global and local platforms.
Key titles for the network in 2016 will include Much Loved (Celluloid Dreams), Les Garçons Et Guillaume A Table (Gaumont), Berberian Sound Studio (The Match Factory), Papa Ou Maman (Pathé), Papuzsa (New Europe film Sales), Concerning Violence (Films Boutique), The Selfish Giant (Protagonist Pictures) and Harmony Lessons (Films Distribution).
Meanwhile, the TIDE Experiment, which is backed by Under The Milky Way, The Festival Agency, IPEDA (Independant Pan European Digital Association) and The Film Agency, will receive backing for a fourth year within the framework of the Creative Europe Programme.
The scheme supports day-and-date, 'nearly-day-and-date' and 'festival-to-date' releases.
The three previous editions supported 11 films coming from eight international sales agents, involving more than 30 local distributors, 50 exhibitors, 40 film services suppliers, 20 VOD platforms, and four major film festivals, in more than 15 territories.
In 2016, TIDE will focus on releases in Italy, Spain and Portugal with distribution partners including Alambique in Portugal, Feltrinelli in Italy and Karma Films in Spain.
Films will come from their line-ups and TIDE's suggestions. Parallel to this, another film will come from the scheme's multi-year partnership with Autlook Film Sales.
The core team of TIDE is due to present figures and a report on their experiences with this initiative at Cannes 2016.