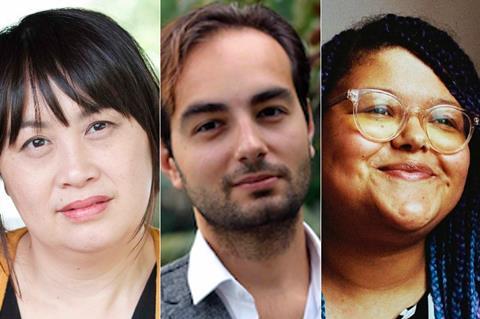 A new study by UK producers Chi Thai and Josh Cockcroft will look at the distribution of funds from the BFI Film Fund, through a lens of diversity and inclusion.
The data-driven study, titled 'Disrupt the Narrative', will look at equality monitoring data collected by the BFI from the lead creatives on projects awarded production and development funding, as well as BFI Network's Short Film Fund and Early Development Fund in 2019-20.
It is funded by the Paul Hamlyn Foundation, a grant-making foundation that aims to support social change. The study is aiming to launch in time for the BFI London Film Festival in October this year.
The goal of 'Disrupt the Narrative' is "to accelerate inclusion in the film industry."
The study is a follow-up to 'The Exclusion Act', a 2021 study by Thai and Bohemia Media executive Delphine Lievens about where the inclusion of British East and Southeast Asians is failing.
Lievens will lead the data analysis on 'Disrupt the Narrative'.
Changing a falsehood
"'Disrupt the Narrative' aims to disrupt a falsehood around risk and diverse talent and in doing so make the industry and wider society more equitable," said Thai.
"The film industry is a hard place to work, and inequity only makes it harder," said Cockcroft. "We want this study to shine a light on some of the systemic problems that keep the industry from being what it could be."
"When it comes to who we fund, we are committed to being fully transparent, particularly in terms of how we're doing against our inclusion targets," said Melanie Hoyes, who was promoted to head of inclusion at the BFI last month. Hoyes was previously the organisation's industry and inclusion executive. "We welcome Disrupt the Narrative undertaking a deeper dive into that raw data, as it will provide us with valuable insights that will underpin our work in this area, and is particularly well timed as we are going into a new strategy period."
Thai was named a Screen Star of Tomorrow last year; her production company Last Conker was awarded a BFI Vision Award in 2020, and her current slate includes Paris Zarcilla's horror Raging Grace, in post-production.
Cockcroft produces through his Will Tempered Productions, and recently founded Climate Spring, a development fund for stories about climate change; while Lievens is head of distribution at UK production and distribution firm Bohemia Media.