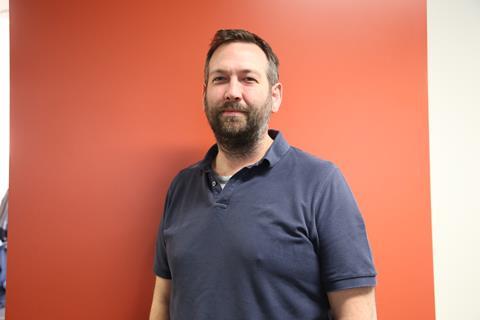 The decision by leading UK visual effects (VFX) house Double Negative (DNEG) to pay overtime to its staff for the first time has been described as "transformative" by Chris Burn, the company's London-based general manager.
The move highlights both the competitiveness of the sector and the high potential for burnout of the people who work within it.
From October, DNEG will go against industry norms and pay overtime at a rate of 1.5 times the normal hourly salary to all UK staff in non-management positions. The rate will apply to all incremental time they are asked to work beyond the standard 40-hour week.
"[Overtime] is a topic which keeps coming up, year on year," Burn told Screen. "Anything that benefits the artists and crew working on our projects, if it benefits them, then it benefits the company. They will be happy in their work, stay with us and that is beneficial to us and our clients."
DNEG has just under 700 employees and presently has vacancies for an additional 200 artists in London.
Last year, Covid hit the sector hard with multiple clients putting their projects on hold. Now there is a significant bounceback amid the ongoing production boom in the UK.
"It feels like it is a good time [to introduce overtime payments]," said Burn. "It felt like the right time to make some changes and give a little light at the end of the tunnel coming out of Covid times."
DNEG is a global business and already pays overtime to staff in Canada, where it has bases in Vancouver, Toronto and Montreal, but not yet to those in India.
"If we can make the economics work in Canada, why can't we in the UK?" Burn asked. In Canada, local law requires the company to pay overtime. In the UK, it doesn't.
"We always have to factor in the economics but doing the sums, we came out with [the conclusion that] yes, this will benefit us."
Salaries for those working in the UK VFX arena vary significantly depending on role and experience. Burn acknowledged Brexit had added "extra cost and bureaucracy" when it comes to recruitment. "We employ a lot of people from Europe and they are all of high enough skill level for us to get visas for them," he explained. "They're on the skill shortage list as well which makes the process easier but there is still a cost to that."
Ideally, DNEG will hire enough staff to complete commissions in normal working hours, without the need for overtime. However, as Burn noted, "when projects stack up against one another and clients change their deadlines, there are short periods of time when you have to do overtime".
In the past, this has been considered as a necessary commitment – and not one for which extra pay was expected. However, Burn said it was no longer "fair" to ask staff to work on this basis, and that he expected other UK VFX houses will follow suit. "It is the right thing for the staff, the right thing for the industry to do," he said. "This industry has matured to a point where it is the right time to bring this in."
None of the other companies contacted by Screen, including major players like Framestore and Cinesite, have confirmed they will do so. Neil Hatton, CEO of UK Screen Alliance, the trade association representing post-production, visual effects, animation, physical special effects, camera and equipment hire, freelance talent agencies and studios, declined to comment.
The projects on which DNEG has been working recently include Dune and No Time To Die, as well as The Matrix 4, Venom - Let There Be Carnage, action adventure Uncharted and new feature animation Ron's Gone Wrong, the debut production from London-based Locksmith Animation which will world premiere at the BFI London Film Festival in October. It is also involved in upcoming DC movies The Flash and Aquaman And The Lost Kingdom.
Other animations on its books include Under The Boardwalk, Mr Spam Get A New Hat and, further down the line, an animated version of F Scott Fitzgerald's The Great Gatsby being made by William Joyce and Brian Selznick.
DNEG recently announced that Novator Capital Advisers (Novator) has invested $250m in subsidiaries of Prime Focus, the parent company of DNEG.