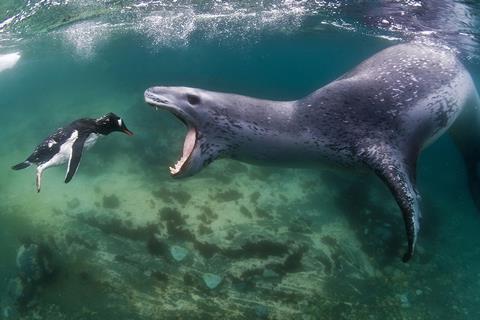 Docaviv, the Tel Aviv documentary film festival, has unveiled the 15 features titles which will participate in its Israeli Competition, 12 of which are world premieres.

The festival will open on May 23 with the world premiere of Yonatan Nir and Dani Menkin's Picture Of His Life, a portrait of acclaimed wildlife photographer Amos Nachoum as he makes a final attempt to swim with a polar bear.
Further titles include the world premiere of Barak Heymann's Loving Dov, which follows politican Dov Khenin as he deals with the Israel-Palestine conflict.
The 15 Israeli Competition titles were chosen from 77 submissions, by a selection committee of artistic director Karin Rywkind Segal, producer and director Ron Ofer and writer-director Noa Aharoni.
For the first time, Israel's Mifal Hapais Council for Culture and Arts will allocate up to 150,000 ILS ($41,357) to help the winner of the Israeli Competition mount an Oscar campaign for the best documentary category.
This new prize will be awarded alongside the 70,000 ILS ($19,301) Howard Gilman award for best Israeli documentary. Further prizes include the special jury award, the mayor's award for best debut film, the Yossi Kaufman best director award, and editing, cinematography and research awards.
The 21st edition of the festival will screen over 120 titles, at locations including the Tel Aviv Cinematheque and Bialik Square.
Other strands alongside the main competition include the Depth of Field competition, which has announced Woman and Resonance as its first two titles; the Arts & Culture section; and the Panorama strand.
Docaviv Israeli Competition titles
21 Days Inside – dir. Zohar Wagner
A Whore Like Me – Sharon Yaish, Yael Shachar
Advocate – Rachel Lea Jones, Philippe Bellaiche
Best Unkept Secret – Ilan Mizrahi
Chasing Yehoshua – Shay Fogelman
Kosher Beach – Karin Kainer
Leftover Women – Shosh Shlam, Hilla Medalia
Loving Dov – Barak Heymann
Mussolini's Sister – Juna Suleiman
Once Upon A Boy – Uri Levi
Picture Of His Life – Yonatan Nir, Dani Menkin
Shai K – Ari Davidovich
The Rabbi From Hezbollah – Itamar Chen
The Viewing Booth – Ra'anan Alexandrowicz
There Are No Lions In Tel Aviv – Duki Dror