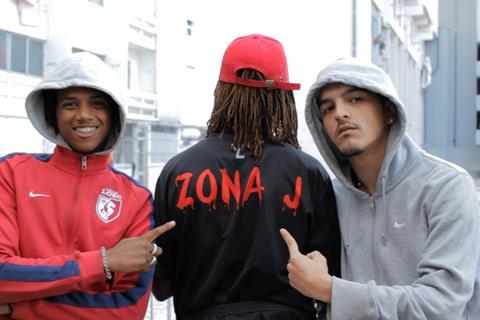 The first part of the line-up of Portugal's documentary festival Doclisboa has been announced, with this year's edition staged across six months and comprising 31 world premieres.
The Lisbon festival was due to take place in October but is now spread over six "moments", each based on a different theme, from October 2020 to March 2021. Screenings will take place in physical cinemas in Lisbon; while Nebulae, Doclisboa's industry hub will run entirely online.
The first instalment, titled 'Signals', will run in the festival's original dates, October 22 - November 1. It will feature films that represent the other five instalments; David Teboul's Mon Amour; Paula Gaitán's Riverock; José Oliveira and Marta Ramos' War; the world premiere of Chelas Nha Kau, by the collective Bataclan 1950 and Bagabaga Studios; and Kubrick By Kubrick, by Gregory Monro.
The second instalment, titled 'Movements', takes place from November 5-11 and includes the latest films by Maria Clara Escobar, Luciana Fina, Mouaad el Salem and Cláudia Varejão.
The further four events are 'Spaces Of Intimacy' (December 3-9), 'So Many Stories Left Untold' (January 14-20), 'Archives Of The Time Being' (February 4-10) and 'Where I'm Coming From, Where I'm Going To' (March 4-10).
Other upcoming world premieres to screen over the next six months include Diogo Pereira's Life In Common, Joana Pontes' Visions Of The Empire; Patrick Mendes' Mata-Ratos Live At The Linda-a-Velha Academy; and Edgardo Cozarinsky's Medium.
This 18th edition will be the first under new co-directors Joana Gusmão, Joana Sousa and Miguel Ribeiro, following the departure of Cintia Gil for the UK's Sheffield Doc/Fest and Davide Oberto.