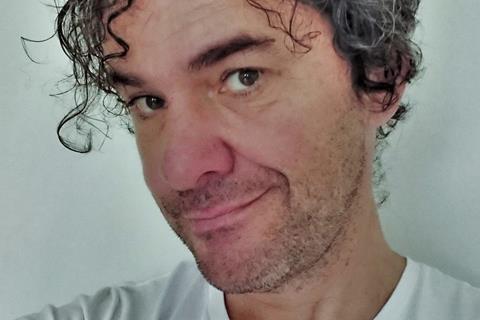 New documentary features from Mark Cousins, Ken Fero and Lucy Parker are among titles screening at this year's Docs Ireland film festival, which takes place as an in-person event in Belfast from August 25-29.
Docs Ireland, which also ran an online iteration in June, will feature a mix of new Irish cinema and international titles.
Ahead of the festival, Docs Ireland will partner with Féile an Phobail (Festival of the People) for a special screening of Fr Des: The Way He Saw It. Vincent Kinnaird's documentary profiles the life and work of the respected West Belfast priest, Fr Des Wilson. The film is narrated by actor Stephen Rea.
Belfast-born filmmaker and Chair of Docs Ireland, Mark Cousins, will present a preview screening of his new film The Story of Film: A New Generation.
Activism is a theme of this year's festival, and new documentaries being screened include Ken Fero's Ultraviolence. A follow-up to his two-decades-old feature Injustice, it chronicles the deaths of people in police custody in the UK, and their families' struggles for justice. Lucy Parker's Solidarity, about the experiences of workers blacklisted for expressing the right to protest, will also screen.
As part of its commitment to emerging Irish talent, the festival will screen Teresa Lavina's Untold Secrets, about the experiences of Irish Mother and Baby Home survivors. It focuses on one former survivor, Anne Silke.
The festival will open with a screening of Bert Stern and Aram Avakian's restored 1958 classic, Jazz On A Summer's Day. The outdoor screening will be held at the city's Hidden Huntley Walled Garden.
Morgan Neville's Roadrunner: A Film About Anthony Bourdain will trace the life and career of the late chef, traveller and writer. In partnership with the University of Atypical, John Gianvito's Her Socialist Smile will be screened outlining the story of disability rights activist, Helen Keller.
Director Brendan Byrne will present Debut, his new documentary on rising Northern Ireland star, singer-songwriter Ryan McMullan.