SUNDANCE: Internet addiction documentary, exec produced by Morgan Spurlock, debuted at the Sundance Film Festival.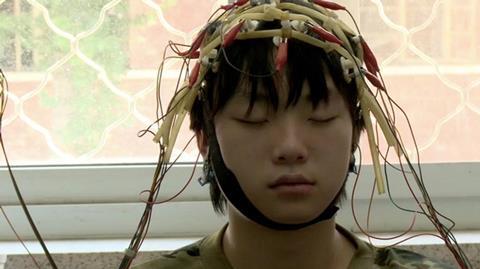 UK distributor Dogwoof has secured a sale of documentary Web Junkie to BBC Storyville for broadcast on UK television.
The film, directed by Shosh Shlam and Hilla Medalia, centres on a Beijing rehab center where Chinese teenagers are deprogrammed from "internet addiction". The doc focussed on three teens, their parents and the health professionals determined to help them kick their habit.
Oli Harbottle, head of distribution for Dogwoof, said: "Off the back of the Sundance world premiere for Web Junkie, we are delighted to have found such a good home for the film in the UK with BBC Storyville."
Nick Fraser, editor of BBC Storyville, described the doc as a "wonderful film".
"It poses important questions," he added. "First, does internet addiction rate as a psychological disorder? Secondly, if it is, what can be done about it? The narrative begins with the sense that teenagers are being brutalised out of addiction in China. Then, gradually, it is possible to see that there may be a real method in the treatment of addicts by Chinese authorities.
"I was pretty much convinced that internet addiction does exist – and I had a sneaking admiration for the re-educative efforts."
It marks the latest between Dogwoof and BBC Storyville, which has previously acquired Blackfish, Cutie and The Boxer, Muscle Shoals and Girl Model.
Web Junkie will air on the BBC in winter 2014.
Producer is Neta Zwebner-Zaibert. Executive producers are Jeremy Chilnick, Morgan Spurlock, Dan Cogan, Jenny Raskin and Eve Ensler.