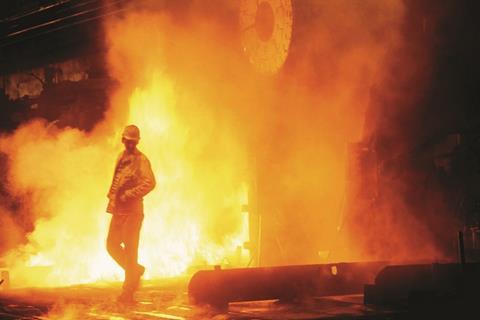 The Doha Film Institute (DFI) has revealed the 44 projects that will participate in the ninth edition of its annual talent incubator Qumra which takes place in-person March 10-15 and online March 19-21.
The selected projects come from 23 different countries and comprise 14 feature narratives, 12 feature documentaries, seven series and 11 shorts.
Two feature debuts from Oscar-nominated filmmakers are among the participants. Motherhood from Meryam Joobeur, whose Ikhwène was nominated for best live-action short in 2020, and The Station from Sara Ishaq, whose Karma Has No Walls was nominated for best short documentary in 2014.
Muhammed Hamdy is also developing his feature debut Perfumed With Mint, having previously won an Emmy for his cinematography on the Oscar-nominated documentary The Square from Jehane Noujaim.
Other new projects include Fouledh from Streams director Mehdi Hmili, while Afef Ben Mahmoud, who starred in Streams, makes her directorial debut alongside Khalil Benkirane with Backstage.

Among the selected documentaries is Lina Soualem's Bye Bye Tiberias about the director's relationship with her mother, Palestinian actress Hiam Abbass who left her native village to follow her acting dream to France.
The line-up features 13 projects from Qatari and Qatar-based filmmakers.
Qumra 2023 will provide networking and development opportunities for the projects and the individual filmmakers and includes one-to-one mentoring sessions with filmmakers Christopher Hampton, David Parfitt, Jacqueline West, Lynne Ramsay and Michael Winterbottom.
Qumra 2023 feature-length projects
Loglines provided by DFI
Development- Feature Narrative
Perfumed With Mint (Egy-Fr-Qat-Bra)
Dir. Muhammed Hamdy
Old friends reunite in a nightmare where mint sprouts out of their bodies. Relentlessly chased by ruthless shadows, will the companions escape the maze, or will they endlessly hide in empty streets filled with memories?
The Other Wife (working title) (Fr-Qat-Alg)
Dir. Meriem Mesraoua
Follows Salima, who adopts extreme measures to save the illusory refuge of her marriage, and is confronted with the fragility of her long-preserved image.
El Bastardiya - Once Upon A Time In Tripoli (Libya-Egy-Fr-Qat)
Dir. Abdullah Al-Ghaly
Three friends try to survive in Tripoli, where violence is the rule of the land.
Weedestine (Palestine-Jor-Qat-KSA)
Dir. Said Zagha
A self-righteous, middle-aged car mechanic living in Palestine's lawless 'Area-C', where marijuana cultivation is thriving, will do anything to avenge his older son's death.
In-Production- Feature Narrative
Thank You For Banking With Us! (Ger-Palestine-Qat)
Dir. Laila Abbas
Two bickering and poor sisters try to overcome their differences in order to beat the system. They successfully concoct a scheme and finally get a chance to start over.
Sink (Jor-Fr-Swe-Qat)
Dir. Zain Duraie
A woman's life begins to slowly change when she finds herself sinking into her teenage son's undiagnosed mental illness.
The Station (Yemen-Jor-Fr-Neth-Qat)
Dir. Sara Ishaq
Follows a woman who runs a women-only petrol station in a gender-segregated, war-torn village in Ye to shield her 12-year-old brother from recruitment.
Post-Production - Feature Narrative
Brief History Of A Family (China-Den-Fr-Qat)
Dir. Jianjie Lin
The fate of a middle-class family becomes intertwined with a mysterious new friend of their only son.
If Only I Could Hibernate (Mong-Fr-Switz-Qat)
Dir. Zoljargal Purevdash
A poor but prideful teenager is determined to win a physics scholarship.
Hounds (Fr-Mor-Bel-Qat)
Dir. Kamal Lazraq
Set in the working-class suburbs of Casablanca, where father and son Hassan and Issam, struggle to survive from day to day.
Tiger Stripes (Malay-Tai-Sing-Fr-Ger-Neth-Indo-Qat)
Dir. Amanda Nell Eu
A girl discovers a terrifying secret about her physical self.
Backstage (Mor-Tunisia-Bel-Fr)
Dirs. Afef Ben Mahmoud and Khalil Benkirane
A member of a contemporary dance troupe touring Morocco provokes Hedi during a performance triggering a series of eventsy.
Dead Dog (Leb-Fr-Qat)
Dir. Sarah Francis
A middle-aged couple faces the dysfunctional status of their relationship and their inability to break the cycle they've become trapped in.
Motherhood (Tunisia-Fr-Can-Qat)
Dir. Meryam Joobeur
A mother blinds herself to the darkness in her son's soul. Through her eyes, we see how an individual's inner darkness can emanate outward to consume an entire community.
Development - Feature Documentary
Souraya Mon Amour (working title) (Leb-Qat)
Dir. Nicolas Khoury
An introspection of Souraya Baghdadi through her relationship with her deceased husband, Maroun Baghdadi.
The Woman I Never Called Mum (Alg-Fr-Qat)
Dir. Sabrina Adiri Chemloul
Follows Fatima, 73, who lives alone in Oran, Algeria, and has never done the right thing.
Fouledh (Tunisia-Fr-Lux-Qat)
Dirs. Mehdi Hmili and Abdallah Chamekh
Set in the largest steel factory in Tunisia, where two workers who suffer from psychological and physical disorders are haunted by the loss of their colleague.
The Myth Of Mahmoud (Palestine-US-Qat)
Dirs. Mayar Hamdan
Follows a Palestinian man who died at 93 years old after attempting to build a home.
In-Production- Feature Documentary
West Of May (Leb-Fr-Qat)
Dir. Sarah Srage
A family chronicle following the fate of a fishing family in the heart of a working-class neighbourhood in Beirut. Behind the affection that unites this home, it tells of the fractures that run through contemporary Lebanese society.
Women Of My Life (Iraq-Swe-Qat)
Dir. Zahraa Ghandour
A filmmaker's search for her missing childhood friend, a journey that unfolds secret worlds of abuse and violence against women across Iraq.
Post-Production - Feature Documentary
Bye Bye Tiberias (Fr-Palestine-Bel-Qat)
Dir. Lina Soualem
Tells the story of Palestinian actress Hiam Abbass, who left her native village Deir Hanna in Galilee 30 years ago to follow her acting dream in France. Her daughter Lina questions her mother's bold choices and how the women in her family, whom she left behind, have influenced her life.
Machtat (Tunisia-Leb-Fr-Qat)
Dir. Sonia Ben Slama
Chronicles the lives of Fatma and her daughters, Najeh and Waffeh, who are wedding musicians in Mahdia, Tunisia. The sisters follow opposite paths—while Najeh, divorced, tries to remarry to escape the authority of her brothers, Waffeh wishes to divorce her violent husband.
After the Bridge (It-Qat)
Dir. Marzia Toscano
About Valeria Collina, whose life is shaken by the death of her son Youssef, one of the three jihadist terrorists who killed eight people on London Bridge. Valeria finds herself mourning and having to put her life back together.
Monisme (Indo-Qat)
Dir. Riar Rizaldi
Several professional actors and non-actor professionals portray a dynamic of human-nature relationships in one of the most active stratovolcanoes in the world, Mount Merapi.
River of Toads (Mex-Qat)
Dir. Juan Carlos Núñez Chavarría
A sensory documentary about a family of healers who maintain the ancient practice of the cult of death in a small town in Veracruz, Mexico.
The Forgotten (Working Title) (Palestine-Qat-UAE)
Dir. Ghada Terawi
About the life of Kozo, a Japanese freedom fighter and member of the Japanese Red Army, who gave up his life in Japan to join the Palestinian Liberation Movement.
Qumra Series
Land of Nairi (Armenia)
Dir. Ovsanna Gevorgyan
Depicts the ill-managed demolition of a chemical plant which floods Nairi with a purple liquid that puts the town's young people to sleep.
Miara (Mor-Qat)
Dirs. Talal Selhami and Jawad Lahlou
Set in 8th Century, North Africa. When her father is brutally murdered, a young Berberian woman discovers he was a fallen Viking King.
Nguya (Democratic Republic of the Congo-Bel)
Dirs. Michiel Robberecht and Precy Numbi
A woman's life is turned upside down when she meets Nguya—a superhero robot born in the coltan mines of Eastern Congo.
Status Quo (Leb-Qat-Sp-US)
Dirs. Gilbert Karam and Hiba Louis
Beirut heats up as three unsuspecting girlfriends are forced to unite against the corrupt regime after they mistakenly kidnap a powerful politician's son.
From the Mountain (Syria-Jor)
Dir. Faisal Attrache
A fiery young farmer rises to become his community's hero in the Arab nationalist fight for independence against the Ottomans.
The House that my Mother Built (Sudan)
Dir. Alyaa Musa
Follows eight women from across Sudan who share their astonishing encounters with the inhabitants of the households they take refuge in during Sudan's revolution 2019–2022.
Let The Earth Burn (Fr-Qat)
Dir. Sofia Alaoui
Despite getting excellent results, a fresh police academy graduate is posted to a remote station in a small town in the Atlas mountains.