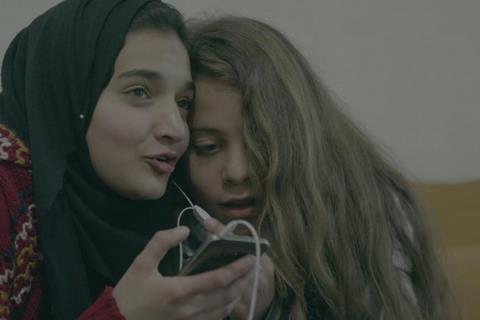 Germany's DOK Leipzig film festival has unveiled the line-up for its 2020 edition, which will run as a hybrid event from October 26-November 1.
World premieres in the International competition include Children, from Israeli veteran Ada Ushpiz and Shelly Silver's Girls/Museum.
The new Camera Lucida section, showcasing five unconventional films not in competition, includes the world premiere of Lamentations Of Judas from award-winning Dutch director Boris Gerrets, who died earlier this year.
This year's hybrid event will include cinema screenings for the Leipzig audience, with a large part of the programme shown online throughout Germany. Accredited guests are able to view festival films online worldwide.
Films in the international long documentary and animation film competition will compete for the Golden Dove which comes with a €10,000 prize, and the Silver Dove for which the winner will receive €6,000.
International long documentary and animated film competition
The Annotated Field Guide of Ulysses S. Grant (US) World premiere
Dir. Jim Finn
Camagroga (Sp)
Dir. Alfonso Amador
Children (Isrl) World premiere
Dir. Ada Ushpiz
Considering the Ends (Bel-Fr)
Dir. Elsa Maury
Downstream To Kinshasa (DRC-Fr-Bel)
Dir. Dieudo Hamadi
Girls/Museum (Ger) World premiere
Dir. Shelly Silver
Joy (Rus) World premiere
Dir. Daria Slyusarenko
The Poets Visit Juana Bignozzi (Arg)
Dir. Laura Citarella, Mercedes Halfon
Roman's Childhood (Lith) World premiere
Dir. Linas Mikuta Lithuania
Their Algeria (Alg-Fr-Switz-Qatar)
Dir. Lina Soualem
Truth or Consequences (US)
Dir. Hannah Jayanti
Vicenta (Argentinia) World premiere
Dir. Darío Doria
Camera Lucida -out of competition
Avalon (Thai) World premiere
Dir. Thunska Pansi ivorakul
Everything That Is Forgotten In An Instant (Arg)
Dir. Richard Shpunto
Lamentations Of Judas (Neth-Fr) World premiere
Dir. Boris Gerrets
To The Moon (Ire)
Dir. Tadhg O'Sullivan
Zaho Zay (Aus-Fr-Madagascar)
Dir. Maéva Ranaïvojaona, Georg Tiller