Revenge thriller marks first Norway-Canada co-production in 15 years.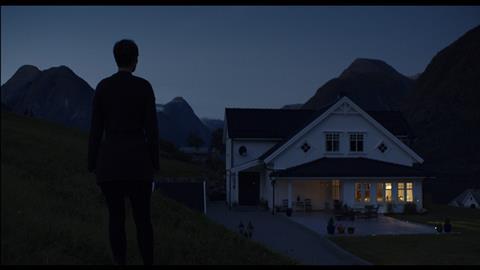 Norwegian revenge thriller The Doll in the Ceiling (Dukken i taket) has begun principal photography in Norway.
The $2m (NOK16.4m) psychodrama marks the feature debut of director Kjersti Steinbø, who also adapted the novel of the same title by Norwegian novelist Ingvar Ambjørsen.
The story centres on a woman who seeks out her deceased sister's rapist and embeds herself in his idyllic family to destroy his life. It is earmarked for release in autumn 2015.
Producers are Paul Barkin of Toronto's Alcina Pictures and Kristine Knudsen of new Bergen-based company Den Siste Skilling. Executive producers are Lisa G. Black of Garnet Girl (US) and Mark Gingras of Vigilante Productions.
It marks the second Norway-Canada treaty co-production, the last being more than 15 years ago.
"This is an exciting time for Nordic Cinema," said Barkin. "Through co-production with Canada, films like [The Doll in the Ceiling] have a better opportunity at reaching North American audiences while providing greater exposure for the filmmaker internationally."
Filming continues through mid-October in the fjords of Western Norway. Post-production will commence in early 2015 at Urban Post Production in Toronto.
Euforia Film will be handling distribution in Norway.
The film stars Siren Jørgensen as lead Rebekka in a cast that also includes Frode Winther (Nokas), Maria Bock (Mercy), Anders Basmo Christiansen (Kon-Tiki) and Trond Espen Seim (Varg Venum).
The creative team includes cinematogrpher Anna Myking (Happy Happy), line producer Per Henry Borch, production designer Cecilie de Lange, costume designer Stina Lunde, sound Bissa Scekic, and editor Jon Endre Mørk.