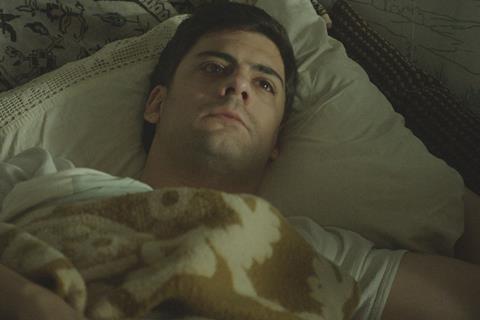 Artem Vasilyev, producer of Aleksey German-Jr.'s Berlinale competition entry Dovlatov which screened this weekend, has confirmed he is putting together new English-language drama Aspiration, which will be shot in Ireland configured as a Russian Irish co-production.
Vasilyev's Irish partner on the project is Stephen McCormack of Reflektor Media. The film will be directed by novellist, journalist and screenwriter Michail Idov, a former editor of Russian GQ and a regular contributor to Slate and The New York Times.
"I would describe it as a 'hermetic psychological' thriller, in the vein of early Danny Boyle," Idov said of Aspiration, which is about a group of successful men whose lives unravel after a suicide.
Idov will make Aspiration after he completes his debut feature, Russian-language drama The Humorist, which is also produced through Vasilyev's Metrafilms.
Vasilyev also revealed further details of the "blitz" release being planned for Dovaltov in Russia by distributors Sony/Disney next month. The film will go out on several hundred screens in Russia but will only be available to see for four days. The intention is to make the release "a cultural event" and to tap into the continuing public interest in Sergei Dovlatov, one of the most popular Russian writers of the 20th Century.
In an unusual move, the producers have committed to donate a significant portion of the box office receipts to one of the country's top literary prizes which is given to young writers and poets. They have also made a promo for the film in which various famous Russians are asked to share their favourite quotes from Dovlatov's works and encourage their viewers to "spend the weekend with Dovlatov."
Vasilyev has several other projects in the market, among them Aleksey Fedorchenko's Anna's War sold by Media Luna, which recently premiered in Rotterdam and Gothenburg.
Dovlatov is sold in the EFM by Alpha Violet.