After making two high profile movies set during the Hitler years, Downfall director Oliver Hirschbiegel is hatching plans for a new film that will unfold during the First World War.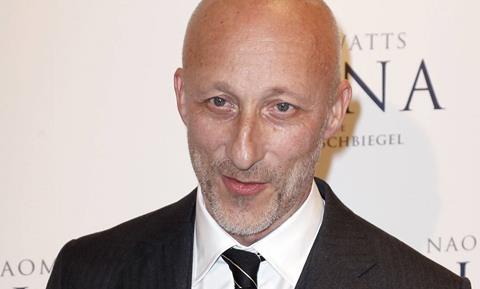 The German filmmaker's latest feature 13 Minutes dramatises the real-life story of small town carpenter Georg Elser who, in 1939, came close to assassinating Adolf Hitler with a homemade bomb.
The Oscar-nominated Downfall was set at the end of the Second World War, with the Nazi regime in its dying throes. Now, Hirschbiegel wants to turn his attention toward the 'Great War' of 1914-18.
"It is very much in the wake of Jean Renoir and of (Stanley) Kubrick," the German director told ScreenDaily of the project, which is at a very early stage.
Two of its points of reference are Renoir's La Grande Illusion (1937), the First World War classic about three French prisoners in German captivity, and Kubrick's anti-war movie, Paths Of Glory (1957).
"For the first time, it would give me the chance to direct in French, which I have always wanted, even though my French is appalling, but I grew up with French films. They were probably the most important factor in my becoming a filmmaker," Hirschbiegel commented of the film, which will dramatise the Battle Of Marne.
Cold War miniseries
Hirschbiegel will be going into production on August 24 on new miniseries The Same Sky (formerly known as Back To Back).
The Cold War drama is scripted by Paula Milne (The Virgin Queen) and produced by German outfits Beta and UFA Fiction as well as the UK's Rainmark Films.
The series is set in east and west Berlin during 1973. Tom Schilling has come on board to play the lead, a young Stasi agent sent over to west Berlin to seduce an English woman.The English lead will be announced shortly.
Hirshcbiegel was speaking in London following the UK premiere last month of 13 Minutes at Edinburgh International Film Festival.
13 Minutes is set to be released in the UK on July 17 by StudioCanal.