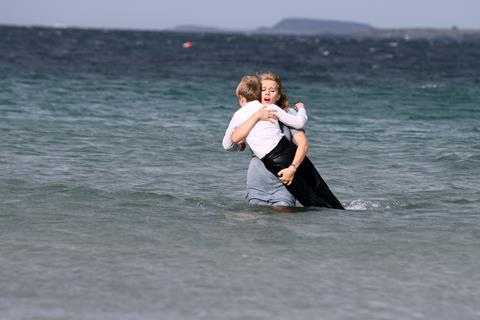 DR Sales has closed the first deals for the second season of State Of Happiness, with the BBC for the UK & Ireland; First Look Media's new streaming service Topic for North America; and Filmin for Spain.
The Maipo Films production is commissioned by Norwegian public broadcaster NRK.
The first season of the award-winning series looked at how the booming oil industry changed the sleepy Norwegian town of Stavanger in the early 1970s. The second season, over eight episodes, picks up in the years 1977-1980, looking at what happens to the booming community after the environmental consequences of a blowout as well as a deadly disaster.
Mette Bølstad returns as the show's writer/creator and the same directing trio comes back from season one: Petter Næss, Pål Jackman and Mikkel Sandemose.
Synnøve Hørsdal and Ales Ree produce for Maipo Film and NRK. The show is selected for the Nordic 12 initiative in collaboration also with the other Nordic public broadcasters: DR, SVT, YLE and RUV. BBC Four aired the first season in summer 2019.