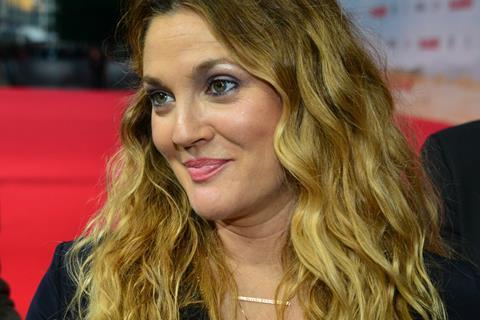 With the EFM in Berlin looming on the horizon, Flower Films and The Exchange announced on Wednesday (23) that production has begun on Jamie Babbit's romantic comedy The Stand-In, produced by and starring Drew Barrymore.
The shoot is scheduled to take place in New York and continue at the Wrigley Media Group Studios in Lexington, Kentucky. The Exchange is among the producers and represents international sales.
Emmy-nominated TV director Babbit directs Barrymore in a dual lead role as Candy, a disillusioned comedy actress, and Paula, her ambitious and unemployed stand-in.
After Candy asks Paul to attend rehab in her place, a co-dependency ensures through which Paula takes over Candy's life and eventually kicks her out of her own house.
While Paula assumes the life of a celebrity and Candy is forced to fend for herself for the first time, her boyfriend discovers the truth about who he is sleeping with. Additional cast will be announced shortly. UTA Independent Film Group and CAA handle US sales.
Sam Bain wrote the screenplay and Tom McNulty produces for MC2 Entertainment, alongside CEO Brian O'Shea and Caddy Vanasirikul for The Exchange, and Ember Truesdell and Chris Miller for Flower Films in association with Polyphemus Productions.
The executive producer roster includes Barrymore and Nancy Juvonen-Fallon of Flower Films, Christelle Conan, Anders Erdén and Simon Williams from Ingenious Media, Misdee Wrigley-Miller, Jayne Hancock, Ross Babbit and Danny Tepper from Wrigley Media Group, Nat McCormick and Giovanna Trischitta from The Exchange, and Bain.
Babbit is an Emmy winning executive producer and director on HBO's Silicon Valley and has directed episodes of The Marvelous Mrs. Maisel, The Gilmore Girls, It's Always Sunny In Philadelphia, and Girls. She directed the Sundance 2000 entry But I'm A Cheerleader.