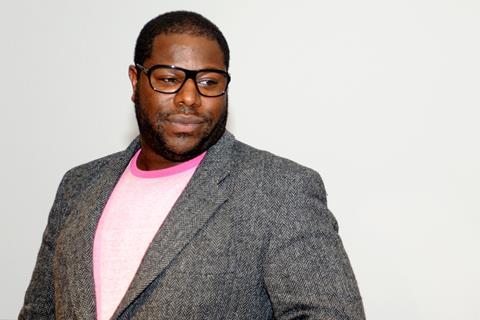 The Dublin International Film Festival (DIFF) has abandoned plans to host a hybrid event in March and will instead move entirely online due to ongoing Covid-19 restrictions.
The 19th edition of the festival was due to run March 3-14, with plans to mix cinema, drive-in and virtual screenings, closing with the world premiere of Rachel Carey comedy Deadly Cuts.
But with cinemas in Ireland remaining closed due to the virus crisis and lockdown restrictions extended this week until March 5, festival organisers have taken the decision to move all activity to its new online platform.
However, in a boost for the festival, DIFF has secured an in-conversation event between Oscar-winning filmmaker Steve McQueen and Irish writer-director Mark O'Halloran. McQueen, whose Small Axe anthology has awards season buzz, said: "Since my first film, Hunger, I have formed many special bonds with my Irish collaborators. I look forward to talking to Mark about storytelling and to a virtual visit with my friends in Ireland."
DIFF festival director Grainne Humphreys told Screen that her team had been working to secure titles for the online version of the event since realising it may need to go virtual in mid-January.
"We have been waiting to get a sense of whether cinemas would re-open and that became more apparent with the changes in the numbers of [Covid-19] cases, which was probably around the second week of January," said Humphreys.
"So we really started to explore how much of the programme we could save or move online about a week ago and have spent that time trying to put our programme into another format."
Humphreys said that the events of the past year had prepared distributors, sales agents and filmmakers for such an eventuality. "They've either done it before with other festivals or know it might be a possibility," said the festival director. "It's not quite as dramatic a move as it might have been last September say."
Humphreys added that she was "excited" for the virtual festival and said: "It's actually a good opportunity to bring in new audiences, who might have perceptions of film festivals as covens of geeks. I hope that changes.
"During the festival itself, I'll miss that slightly scatty running around from venue to venue, meeting excited filmmakers and enthusiastic audiences, telling me how many films they're seeing. But I'm really happy with the programming, having previously been concerned – around September – thinking 'Where are these films, and when are they arriving?'.
"Our programme will be smaller but it's very close to what we would have shown if all the cinemas had been open. The challenge is now encouraging our usual audiences and new ones too to come join us."
The full programme will be announced on February 3 for the festival, which will retain its March 3-14 dates.